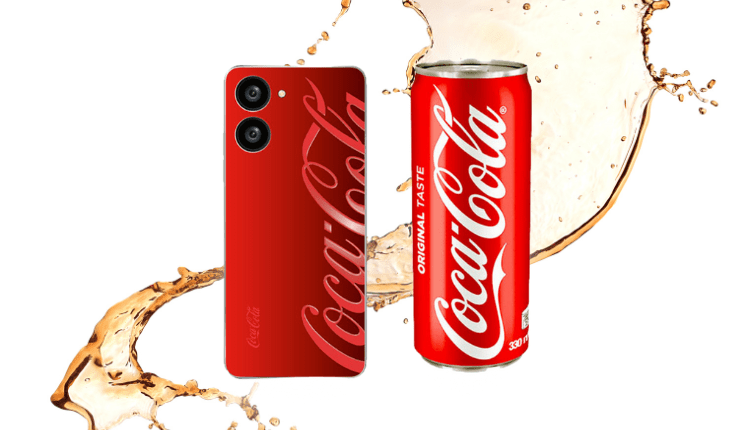 Coca-Cola Smartphone Reportedly Will Be Available In India Soon

2

min read
Coca-Cola, the world famous soft drink brand, is reportedly preparing to introduce a smartphone in India to further reinforce its influence in the nation. Yes, you read that correctly, not a new flavor or a smart bottle technology, but a smartphone!
If real, Coca-creative Cola's approach will represent a significant shift in the organization's strategy, as the company has never entered into the technological field before. It is also an indication of increased competition in the Indian industry, as many companies are increasingly expanding their product offering beyond their core business.
The Cola Phone, as it has been nicknamed on social media, is expected to appear in India as soon as this quarter, and Coca-Cola is reportedly collaborating with a smartphone company.
Ice Universe, another tech tipster, also published Cola Phone's photos, as well as a Twitter account called Colaphone, which does not appear to be confirmed as of yet. Apple, Samsung, OnePlus, realme, OPPO, Nothing, Xiaomi, and Huawei are among the smartphone companies that Colaphone follows.
However, Realme India has recently shared a teaser on its website hinting towards that launch of a Coca-Cola smartphone. The teaser shared by Realme reads, "Something exciting is Bubbling", "realme is set to get really refreshing". All this hints that Realme may be making a Coca-Cola branded smartphone.
There is no official announcement on the features or price of the Cola Phone, but based on the leaked photographs, it appears to share design principles with the realme 10 line of smartphones.
In terms of cameras, there seem to be two in the rear, one with a wide-angle lens and the other with a telephoto lens. Wi-Fi, Bluetooth, GPS, 5G, and a USB Type-C charging port are all available in the phone's connectivity options.
Read more: Bangladesh Ranked 121st In Terms Of Internet Speed
This is not the first time that smartphone manufacturers in India have collaborated with non-tech companies. In the past, the OnePlus McLaren Edition phone and OPPO's Avengers Edition devices took place in the Indian market.
The launch of Coca-smartphone will provide an excellent chance for the company to reach a larger client base and better establish itself in pop culture.
For more updates, be with Markedium.