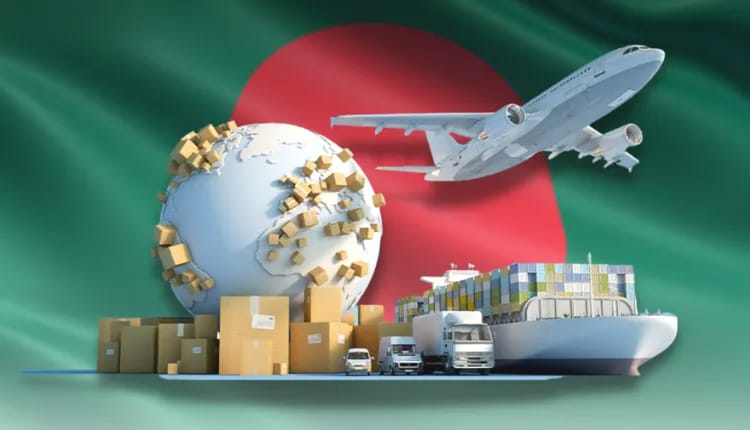 Bangladesh Set to Become Third Largest Global Market- PM Hasina

3

min read
Prime Minister Sheikh Hasina extended a warm invitation to investors from Commonwealth countries to seize the opportunities in Bangladesh during her address at the "Commonwealth Trade and Investment Forum Bangladesh-2023" held at the Bangabandhu International Conference Center (BICC). The two-day event, organized jointly by the Commonwealth Enterprise and Investment Council (CWEIC), Bangladesh Investment Development Authority (BIDA), the Ministry of Foreign Affairs, and the Zi Foundation, aims to foster innovation, trade, investment, and economic growth while promoting sustainable and inclusive development in Bangladesh.
In her speech, Prime Minister Hasina reportedly highlighted Bangladesh's strategic location, sitting at the heart of a massive market of 3 billion people. She emphasized that by 2030, Bangladesh's affluent population would reach a staggering 35 million, positioning the country as the third-largest market globally, following Germany and the United Kingdom.
Acknowledging the need for development partners to achieve their goals, Prime Minister Hasina emphasized the government's commitment to providing high-quality and sustainable investment opportunities. She pointed out that almost all sectors in Bangladesh are open to investment, with particular encouragement for investment in agriculture and food processing, leather and leather goods processing, medical equipment, automobiles, shipbuilding, and ICT.
Read More: MedEasy Secures $750,000 Seed Funding
To facilitate investors, Hasina mentioned that the Bangladesh Investment Development Authority (BIDA) has initiated a one-stop fast-track delivery service offering 78 services from 26 government departments through a single platform. She noted that 70% of foreign direct investment in Bangladesh comes from reinvestment, a testament to the nation's excellent investment environment.
Infrastructure development took center stage in her speech as Hasina revealed that the government had created 100 economic zones, 109 advanced technology parks for software and high-tech industries, along with educational and nurturing centers for IT, all of which were supported by appealing incentive schemes for international investors. Additionally, she underscored the significance of the recently finished Padma Bridge, which establishes direct links between Dhaka and 21 districts in the southwest, thereby presenting fresh avenues for potential investors.
Read More: Dr. Rumman Chowdhury: Bangladeshi-American Data Scientist In TIME 100 AI List
Furthermore, the Prime Minister discussed the upcoming Karnaphuli underwater tunnel, set to be the first of its kind in South Asia, as well as the progress on the Chattogram-Cox's Bazar rail link. She emphasized the government's commitment to enhancing connectivity.
Looking ahead, Sheikh Hasina outlined her vision of a Smart Bangladesh, emphasizing the development of a smart government, smart citizens, a smart economy, and a smart society. She reaffirmed her government's dedication to achieving a knowledge-based and developed Smart Country by 2041 and a Prosperous Delta by 2100 through structured development plans.
The event also featured speeches from prominent figures, including Prime Minister's Private Industry and Investment Adviser Salman Fazlur Rahman, Foreign Minister AK Abdul Momen, Executive Chairman of BIDA Lokman Hossain Miah, Strategic Advisor (Bangladesh) of CWEIC Zillur Hussain, and CWEIC Chairman Lord Marland. Additionally, PM Hasina presented the Commonwealth Bangabandhu Sheikh Mujibur Rahman Green Investment Award to EcoBricks from Uganda, underscoring Bangladesh's commitment to sustainable development.
Investors from Commonwealth countries now have a compelling opportunity to be part of Bangladesh's remarkable growth story, tapping into a burgeoning market with significant potential for investment and innovation. This initiative is a major forward approach of the government to attract foreign investment and to promote Bangladesh as a business-friendly destination. It is expected to help boost the country's economy and create jobs.
For more updates, be with Markedium.