ACI Motors posted extraordinary growth in FY 20-21 despite Covid-19 Challenges

2

min read
ACI Motors Limited, the automobile business of ACI group has recently posted its annual report for FY 2020-21. Revenue increased by 24.1% from Tk 13,148.4 Mn in FY 19-20 to Tk 16,311.6 Mn in FY 20-21. Profit after tax increased by 31.5% from Tk 813.0 Mn in FY 19-20 to Tk 1,069.2 Mn in FY 20-21.
Revenue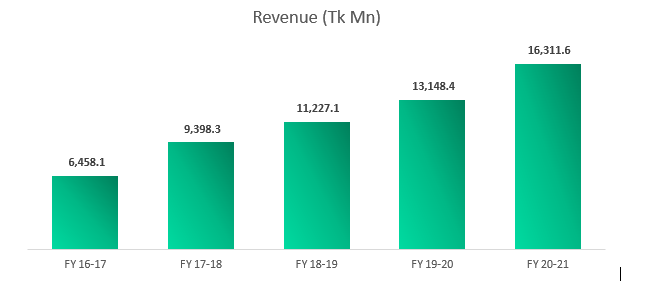 ACI Motor's revenue increased by 24.1% despite challenges due to the pandemic. It is an extraordinary achievement by the company when the overall business environment was not ideal for automobile business growth.
In the far mechanization unit, ACI Motors ensured 27.0% growth compared to last year as strong brand like Sonalika Tractor maintained its market leadership with 36% market share. Product quality and superior service commitment were the key factors for Sonalika's success. ACI Motors now manufactures Thresher, Hand Power Tiller & Trailers from which it expects future growth.
Yamaha remained the go to premium brand in Bangladesh as the brand sales grew by 15.0% in FY 20-21. The growth has been achieved even though Yamaha inventory was unavailable from August 2020 to January 2021. The company has 6% market share in FY 2020-21 and claims that it would have 2% more market share if there was no inventory issue.
ACI Motors achieved over 100% growth in Commercial Light Vehicle unit through its brand Foton. Due to the pandemic the commercial vehicle market growth was -5.0%. The growth was achieved due to ensuring standardized dealer network expansion, service & spare parts availability and efficient online and offline marketing communication.
Gross Profit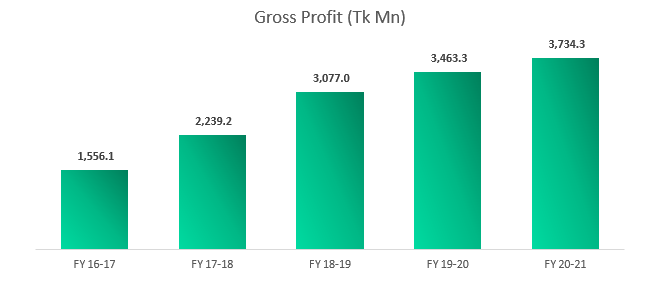 Gross profit grew by 7.8% mainly due to lower gross profit margin. Gross profit margin was 22.9% in FY 20-21 which was 26.3% in FY 19-20. The increase in costs of goods sold can be attributed to high raw materials price due to global supply chain disruption.
Profit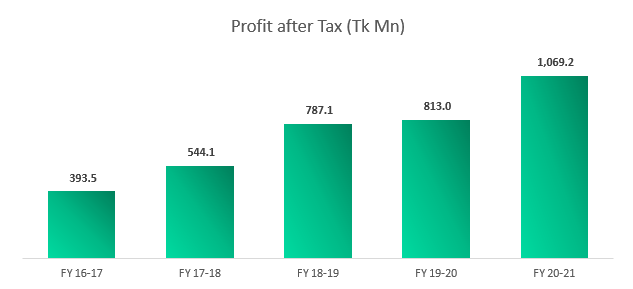 Profit increased by 31.5% in FY 20-21 mainly due to higher sales, lower opex growth compared to sales & lower finance costs. Opex to sales ratio was 11.7% in FY 20-21 which was 13.5% in FY 19-20. The company focused on cost control management to optimize operating profit. But the main contributor was finance cost which decreased by 45.8%. Finance costs was Tk 272.9 Mn in FY 20-21 which was Tk 503.4 Mn in FY 19-20.
Future Ahead
ACI Motors Limited posted extraordinary growth despite challenges due to covid. The company continued its growth of Yamaha after setting up Complete Knock Down (CKD) manufacturing setup. Expansion into commercial vehicle market is paying dividends as Foton sales grew despite having one of the worst business environments. It is expected Yamaha and Foton brand will be biggest contributor for future growth of the company.
For more updates, be with Markedium.