Youtube Wants To Promote Short Films Through World Cup Activities

2

min read
As the World Cup is anticipated to be a major event across all social platforms, YouTube in particular expects a surge of interest in soccer. Hence, the popular platform plans to leverage the FIFA World Cup to promote YouTube Shorts through a variety of themed activations and challenges during the event.
To begin, YouTube is sending a group of prominent Shorts producers, including Cheeky Boyos, Noor Stars, Rima, and Jesser, to Qatar to create content for the occasion. These content creators will be sharing their experiences at the first round of matches in person, with a combined reach of more than 90 million subscribers from across the world. Fans at home may participate in the celebration by using the hashtag #ShortsFIFAWorldCup.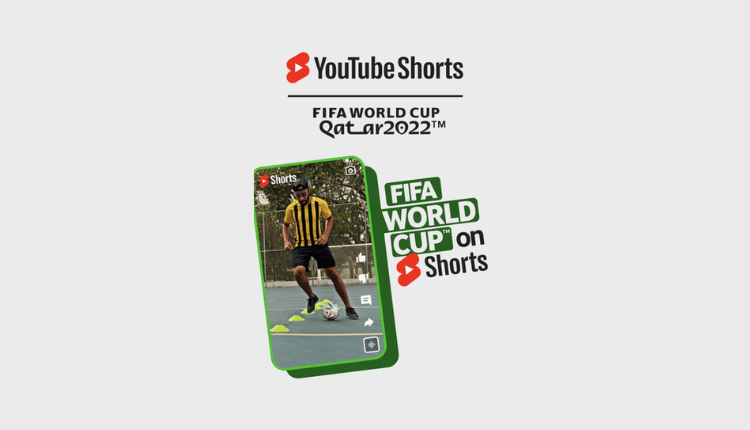 Not to mention, it's a terrific approach to increase YouTube Shorts engagement around the event by sending renowned entertainers to cover various aspects and elements, engaging their followers and wider audiences into the World Cup buzz.
YouTube will also send a second group of Shorts filmmakers to Qatar to cover the World Cup finals. YouTube is also showcasing classic World Cup matches, as well as other components related to this year's competition, on the official FIFA YouTube account.
Read more: Adidas Made Messi Play Against Four Distinct Version Of Himself
Finally, in collaboration with FIFA, the video streaming platform is running a 'Shopping on Shorts' Challenge, which will allow viewers to purchase an official 2022 World Cup T-Shirt for their nation straight through the Shorts.
In fact, Football was the most viewed sport on YouTube in 2021, and the last World Cup produced over 10 billion views of YouTube material. With this in mind, it's worth observing such trends and thinking about YouTube might tie into the World Cup anticipation, as well as the worldwide celebrations and commiserations associated with the tournament.
For more updates, be with Markedium.