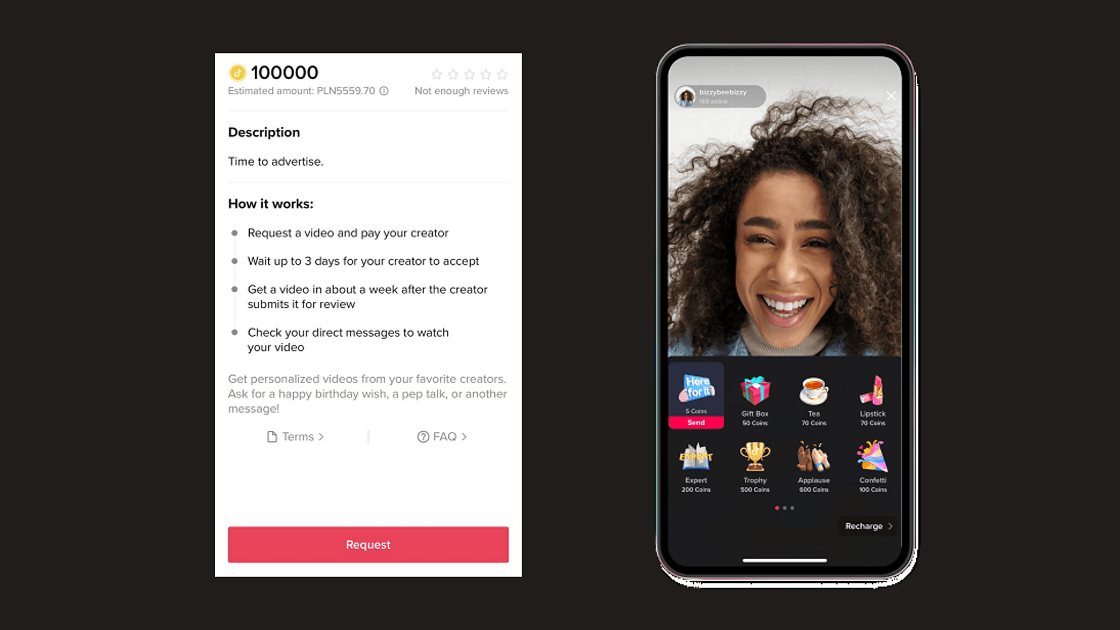 TikTok introduces "Shoutouts", paid personal video messages from creators

1

min read
TikTok has recently added a new option called "Shoutouts" in its app which facilitates a request for personalized video messages from TikTok stars in exchange for a payment.
Users can now pay their favorite TikTokers in TikTok coins to have their own personalized message. The creator will have 72 hours to accept or decline an assigned Shoutout and then an additional week to create the clip and send it to the users' direct message. 
TikTok coins is TikTok's own virtual currency that the platform added last year. It initially facilitated users to purchase virtual gifts for creators during TikTok live streams which now will also be used for "Shoutouts".
Shoutouts can only be requested from certain accounts in certain regions as the feature is not widely available as of now.
TikTok is pushing it into developing all new monetization streams for its top creators as an attempt to keep them creating on the platform rather than switching to their rival platforms such as Instagram or Youtube, for the potential to earn more.