Take Out – Taking out the Global map

2

min read
While burger carts have popularized the burger culture in Bangladesh, they started with an unsustainable business model; which led the burger cart industry to fall in roughly two years time. On another end of the spectrum, a company saw this as an opportunity to create a sustainable burger joint culture in the country. Enter: Takeout.
Today Takeout is taking out the global map starting with Takeout Lanka. And here's our take on their superb marketing skills of burgers that melt your heart.
Dhaka has come a long way bringing in different cuisines to please the masses. People have developed a multi variety taste and are always looking for new and innovative places that offer both great food and service. Takeout is one such burger shop with a fast food concoction that has swept the city. Takeout, on the other hand, has proved itself to be one of the best food chains in Bangladesh and has owned up to its consistency in quality and taste even to this day.
With the rising demand for burgers in major cities of Bangladesh, we have seen an influx of global burger chains such as Burger king; that entered the market not too long ago. However, by this time we have proven that our taste buds don't crave for better names, but better burgers. We believe, this is what Take Out saw as an opportunity for their marketing strategy and has since sustained quality food and its communication to their target consumers.
With their booming success, Takeout is expanding their roots to Colombo, Sri Lanka. According to various posts on Facebook, Takeout Lanka has officially opened their international doors at the beginning of October of this year. This is the first time ever where a local food chain has reached out abroad. This shop, which started out as a small burger joint from Shimanto Square food court, has made us all proud by expanding globally. Even though this may seem to be a small step, it is the start of something big.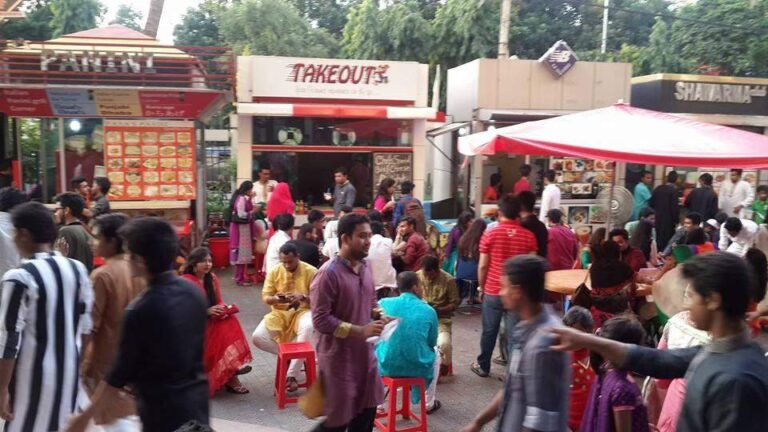 Marketing Lesson: Keep your quality to the top and communicate 'just that'.
Good News apart, as Takeout enters the big leagues it's time for a restaurant from Bangladesh to prove their worth in talking to a whole new country let alone satisfy totally different taste buds. To find out what happens next, stay tuned to our website.