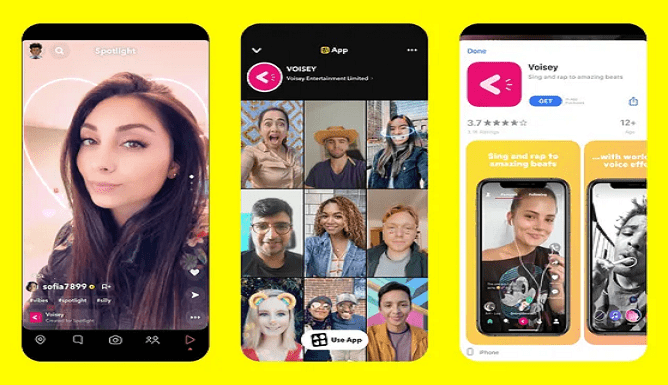 Snapchat's Spotlight gets expansion of development tools.

1

min read
Snapchat's version of TikTok's counterpart, Spotlight has been updated with new development tools that will now enable developers to integrate their apps into Spotlight clips.
Users are now able to create Spotlight videos with these additional creative tools, and directly publish them to the Spotlight feed.
Through this new integration, users would be able to create Spotlight clips in, for example, the Voicey app, then upload them directly to the Spotlight feed in Snap. That clip would then include a Voicey link, which, when tapped, would show other Spotlight clips that have been created in the app, along with a quick link to download it from the relevant app store.
Snapchat has mostly relied on creative tools to boost awareness and usage. The expanded toolset provides more opportunity for Snapchat to enter the next viral trend in the format, while strengthening the competition with TikTok. 
To read in details click here!