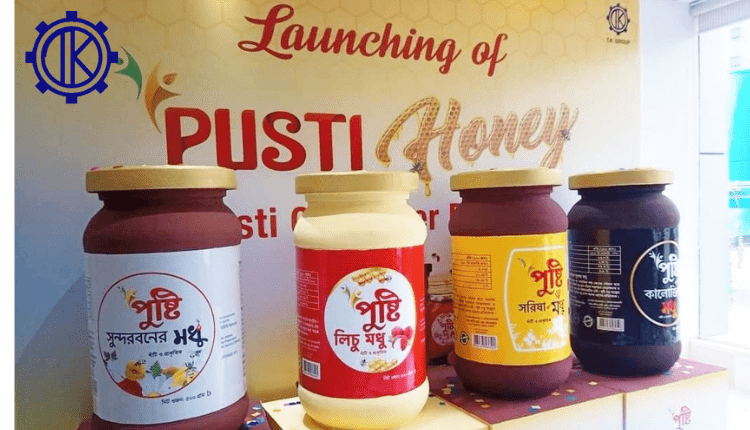 PUSTI launched four new variants of honey products

1

min read
PUSTI, a concern of T.K. Group of industries has launched a new honey product line with 4 different variants.

The four variants are Sundarbans, Lychee, Mustard and Black Cumin honey.
The products labeled "PUSTI honey" are the first of its kind for the brand set to be available in nearby outlets soon. The products aim to bring health benefits to its consumers such as acting as a remedy to certain diseases.  
​
Read More: Marico Bangladesh to make an investment of Tk227 crore in new unit.
"PUSTI" which stands for "Products of Utmost Standard, Trust, and Innovations" is one the leading consumer brands of Bangladesh under the T.K. Group of industries. Other consumer products under the brand are PUSTI Soybean Oil, PUSTI Atta, PUSTI Maida, PUSTI Mineral Water, PUSTI Mustard Oil, PUSTI Tea etc.