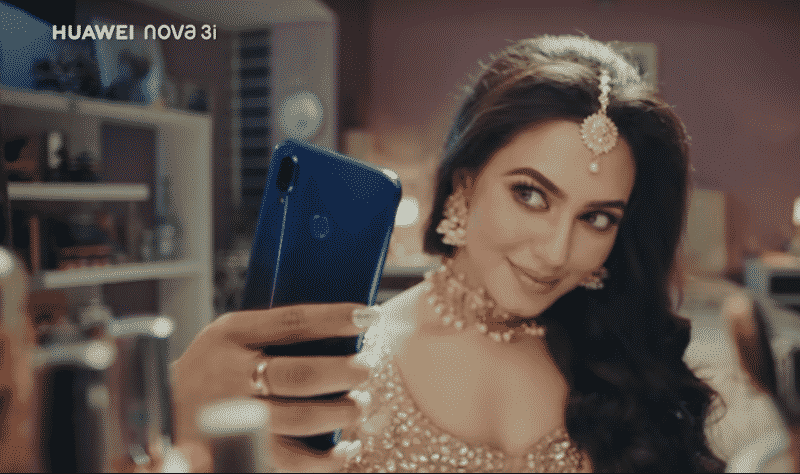 Huawei Urges The Millennials To See The Beautiful World Around Them With Siam and Faria

2

min read
Huawei Bangladesh has recently launched their new commercial/Ad for its Nova 3i featuring Siam Ahmed and Nusrat Faria Mazhar.
Conceptualized by Magnito Bangladesh, the film shows the lives of two different energetic individuals and how Huawei Nova 3i fits to their every day ceaseless dynamic life. From starting the day to end up meeting someone special, Nova 3i fits to the profile of today's lively-everchanging lives of the millennials.
Have a look:
What Huawei did incredible through the campaign is that they have effectively set their prime highlights of Nova 3i. So, next time you are having a dizzy time, don't stress! You can take a break playing PUBG or any of your most loved amusement with the GPU Turbo empowered Nova 3i. You see something astonishing that inspires you, simply catch it with 4Ai cameras (24MP+2MP front cameras) with the AR focal point and object & scene recognition. Indeed, even the low light can't stop you.
You are a photogenic and snap a ton? Nova 3i got you covered with its 128 GB inward memory stockpiling. Last however not the least, your telephone is anchored with 3D facial acknowledgment lock framework.
The overall execution of the campaign was brilliant! For instance, the background music that matches with lie tone of the millennials. Choosing Siam and Nusrat Faria as leads also made it appealing to the target crowd.  
Finally, the lyrics of the background music literally translates to inspire the TG to see the beautiful world around them with a different open vision. And that my friend literally connects to the Camera Features of Nova 3i which is also happened to be their one of the main selling points.
Kudos to team!!
Agency Details
Client: Huawei Mobile Bangladesh.
Marketing Manager: Md. Monjurul Kabir
Agency: Magnito
COO: Vicky Khawar Ahmed
Account Director: Arif Rahman
Creative Director: Kaushik De
Manager, Client Service: Tashrif Khaled
Art Director: Nahid Ahmed
Sr. Executive, Client Service: Farhana Chowdhury, Fahad Ibn Shahidullah
Head of Strategic Planning: Mohammad Meraj
Content Manager: Jannatul Islam Shikha
Copywriter: Ahmed Tahmid Khan Shahnil