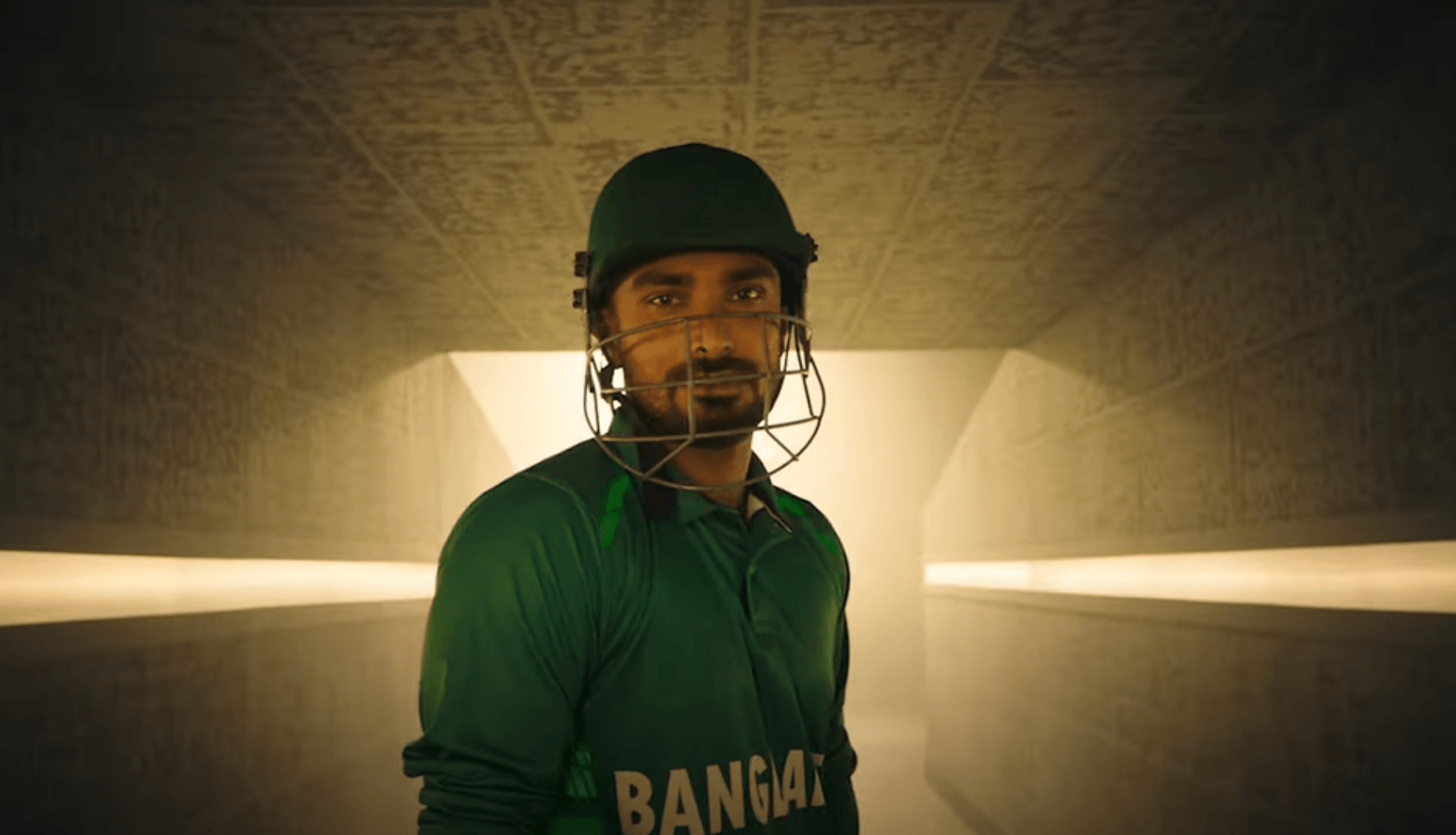 LITTON Is 100% Sure With Dettol, And You?

2

min read
Dettol Bangladesh has announced its latest partnership with rising cricket star Litton Kumer Das with an OVC less spoken about a brand's legacy, and more about its heart and its unwavering commitment to protection.
In a touching video commercial, we witness Litton's inspiring journey from childhood to becoming a National cricket team player. Litton's journey to cricket stardom, dotted with trials yet anchored by a singular dream, mirrors a story many Bangladeshis hold close to their hearts. That of grit, ambition, and above all, an undying love for the country and the sport.
Litton's guardians, his parents, and coaches fortified his focus and shielded his aspirations against distractions. A poignant parallel to what Dettol has, for almost a century, done for children across the globe.
Taking a step back in time, Dettol's inception was born from a fundamental urge – protection. Not just any protection, but one deeply rooted in science, defying then-beliefs and advocating the importance of hygiene against diseases. The emblem of a sword and shield symbolizes Dettol's pledge: the sword slaying harmful germs, the shield guarding communities.
Watch The Campaign:

Read more: Pathao To Establish Digital Bank
In the poignant visuals of Litton's journey, from a child with big dreams to a cricketing icon, we witness more than just his personal growth. We see the emblematic safeguarding by his kin, reminiscent of Dettol's unwavering promise. A brand that began its odyssey in 1933, shielding countless mothers and babies from fatal sepsis, has now expanded its protective embrace globally.
Beyond a mere commercial, this collaboration between Dettol and Litton Kumar Das is a testament to unwavering protection, commitment, and dreams that transform individuals and societies. It's a call to every parent, guardian, and mentor, emphasizing the importance of protection – not just physical, but of dreams, aspirations, and futures. And not to mention, the timing of the campaign- the eve of the Asia Cup 2023 and The Cricket World Cup 2023, just makes it a sweet swoop from Dettol.
So, as Litton stands tall on the global cricketing stage, holding the flag of Bangladesh high, we are reminded that behind every success story is the unwavering shield of protection, nurturing, and love. A shield that Dettol promises to be, today and always.
For more updates, be with Markedium.