Jarvis Shines Among The Best In Advertising!

2

min read
In the 11th edition of the Commward communication awards organized by Bangladesh Brand Forum and The Daily Star, Jarvis has proven its success among the best advertising agencies of Bangladesh by bagging a total of 10 awards at the awards ceremony.
Since its inception in 2014, Jarvis, now a 50-member advertising firm based in Gulshan, has strived to uplift brands and products for the country's top companies through innovative campaigns. On the Commward 2022 stage, Jarvis's campaigns for Bangladesh's number one paint brand Berger Paints Bangladesh Limited, and the world's largest pizza chain Domino's Pizza, have earned recognition through multiple awards.
Jarvis designed the "Bangladesher Laal, Bangladesher Shobuj" campaign for Berger Paints in partnership with Prothom Alo and The Faculty of Fine Arts of the University of Dhaka. The objective was to convey the right shade and size of our national flag to the youth in order to uphold the true identity of the national flag intact.
The successful campaign for Berger Paints earned 3 awards in the 'Best PR', 'Best Social Campaign', and 'Best Native Campaign' categories. Abdullah Bakr, Chief Executive Officer of Jarvis, expressed his feelings on receiving such an honor.
"Our research revealed that many people do not know about the exact shade and size of our beloved national flag", noted Abdullah, "So, out of a sense of responsibility towards the country, we wanted to create a sustainable awareness. We thank Berger Paints for trusting us with such a great initiative."

-Abdullah Bakr, Chief Executive Officer of Jarvis
In addition, the much-talked-about campaign for Domino's Pizza, "Box e Chhorai Utshober Khushi," emerged as a major award winner. In this campaign, Jarvis brought out an innovative augmented reality-based packaging to Bangladesh for the first time.
Read more: Domino's Ramadan Campaign | The Perfect Blend of CSR and Tech Innovation
Two brilliant campaigns for Domino's Pizza earned Jarvis a total of 7 awards, including 3 Golds in the 'Best Art Direction', 'Packaging', and 'Best Use of Digital Media' categories.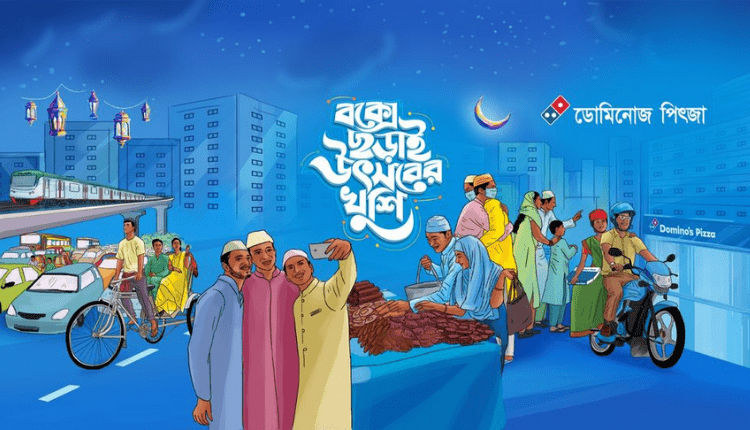 Jarvis is elated at such a remarkable achievement. Adnanul Haque Ahmed, Chief Creative Officer of Jarvis, adds, "We're constantly pushing the boundaries with the best blend of innovation and creativity. Jarvis and its young team are always ready to craft exceptional brand campaigns and modern content for our current and future brands."
Contact Jarvis through Facebook: www.facebook.com/Jarvis.Limited
For more updates, be with Markedium.