Fast Fashion refers to retailers' practice of producing trendy cloths as frequently and quickly as possible. As the prices on these items are low, they encourage consumers to buy plenty of clothes without thinking too much about their purchases. When it comes to purchasing clothes, online shopping is now the most popular form of shopping at present. Consequently, E-commerce websites are booming in Bangladesh like the rest of the world.
E-commerce is the process of buying and selling produce by electronic means and transactions. In this era of information and communication technology, e-Commerce is like a slogan of retail businesses. It is the process of conducting all forms of business through computer networks and digital communication. In Bangladesh, the e-commerce sector growth has a great impact on changing the economy in terms of aggregate investment. As a result, Fast Fashion is blinking because of its potential here.
If we closely observe, the online transaction in our country has been increasing over time with the change of the business environment. According to the improvement of the living standards, the shopping behavior of the consumers has shifted greatly.
Social media especially Facebook and Instagram have been a blessing for the e-commerce clothing business. At present, People are selling their products over 'Facebook Live" or using Instagram fashion models to promote and sell their products. By dint of social media, we got so many women entrepreneurs in the e-commerce business scenario in Bangladesh. It has created massive opportunities for the ladies who find it an inconvenience to work outside. In addition, this business method is reducing marketing and shop rent costs. The most beneficial output of this business platform is people getting the updates of latest fashion and trends.
The limitations of E-commerce in the clothing industry:
One of the main limitations of eCommerce is security. In most cases, people are hesitant to provide their personal and financial details in spite of advanced data encryption security systems in place. Moreover, there are some websites that do not have the capability and features installed to authenticate transactions.
To some extent, the privacy of a customer is compromised in eCommerce. You need to provide your personal details, such as an address, telephone number, and so on to the seller. There are many sites that do not have advanced technology to protect sensitive information. Moreover, there are also sites that illegally collect consumer statistics without permission. This is one reason why people get skeptical while using eCommerce.
In addition, quality, and measurement of the clothes are often being overlooked. It creates customer dissatisfaction and a tendency to leave the e-commerce platform. And the refund or exchanging process is not yet convenient. If we can maintain the quality assurance, privacy policy and exchange process strictly we can hope that Fast Fashion in e-commerce will have a blast.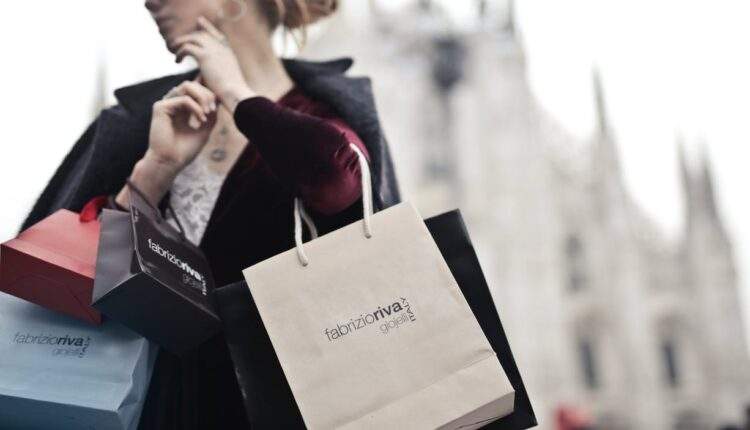 Now, should we incorporate Fast Fashion in E-commerce?
Fast fashion is the term used to describe clothing designs that move quickly from the catwalk to stores to meet new trends. To simplify, it allows mainstream consumers to purchase trendy clothing at an affordable price.
Fast fashion is a blessing for retailers because of the constant introduction of new products encourages customers to frequent stores more often and end up making more purchases. It is also responsible for big profits, especially if a retailer is able to jump on a trend before the competition. And if there are any losses, fashion retailers are able to recover quickly by launching a new clothing line or product. And because the clothing is cheaply made. So, it is easy to get consumers back into stores to purchase the new clothing and the latest styles.
Fast fashion is the result of innovations in supply chain management among fashion retailers. Its goal is to produce articles of clothing quickly that are cost-efficient. These clothes respond to fast-shifting consumer demands. This fashion term is popular worldwide because consumers want high fashion at a low price.
Fast fashion follows the concept of category management, linking the manufacturer with the consumer in a mutually beneficial relationship. The speed at which fast fashion requires this kind of collaboration, as the need to refine our e-commerce business drawbacks.
The Fast Fashion Leaders:
Spanish brand Zara is synonymous with fast fashion, serving as an example of how to cut the time between design, production, and delivery. Other big names in fast fashion include H&M of Sweden, UNIQLO of Japan, GAP and Forever 21 of the United States, and Topshop of England.
Fast fashion has been one of the contributing factors in online shopping. It has changed the fashion life cycle. New trendy collections change weekly at affordable prices. This is in part to satisfy evolving consumer behavior. In comparison to just 20 years ago, people buy clothes five times more frequently than before. So, in the end, we can see fast fashion is the next game-changer in e-commerce business.