Houzz- Renovating Home Design With Resources And Vendors

3

min read
I
n Bangladesh, at present people are more concern about decorating and organizing their homes than ever. However, People do not settle for something that doesn't quite feel like them. They lack having the proper knowledge about Initial concepts, furniture, and decorative item selections, decorative material selections, budgeting, city submittals, project coordination, etc. And there comes Houzz to solve this problem globally. It is an online platform for interior designers, remodelers, contractors, dealers, and homeowners.
Their services include home remodeling and design, providing everything that improves homes from start to finish. In order to provide the best experience for home renovation and design; they are connecting homeowners and home professionals with the best tools, resources, and vendors.
Sifting through endless magazines for inspiration and try to find the right professionals for the job is hectic. As a result,  Adi and Alon founded Houzz as a feasible solution. This is a place to browse and save beautiful home photos. A place where you can find the design and construction professionals appropriate for you.  Also, you can connect with others who have been there too. Houzz started as a side project but has become a community of more than 40 million homeowners, home design enthusiasts, and home improvement professionals around the world.
Benefits that Houzz offers:
Get Inspiration
There are thousands of photos for every room from the living room to the laundry room. Get inspiration from professional designers for your own projects or collect ideas in your Houzz Ideabook.
Read More: Reebok Has Recalled The Iconic Vector Logo
Watch stories of How Other People Live
Check out stories about how people live all around the world. Get inspired by their bold choices and unique style. Step into lifestyles from around the world and bring back cultural touches to elevate your own style as you work on your projects.
Get Advice
The website has a section dedicated to providing you with advice. In the advice column, you can hit the design dilemma tab and type in a question for the Houzz community to help you with. You can also get the opinion on your before and after design photos.
 Guideline
If you want to find things that are perfect for your design vision. Houzz.com has buying guides available for every room of the house. Find unique pieces to purchase that will reflect your style instead of shopping in the same stores that everyone else shops in. See something in a photo that you love? you can get that exact piece or something very close to it with their online buying guides.
Find a Pro
Find vetted professionals in all areas of home projects from custom builders to those specializing in kitchens. Discover portfolios, reviews and contact information for custom builders you are interested in. It is a great way to do research on custom builders that you are interested in working with. Find portfolios, reviews and contact information for the custom builder that fits best with your style and vision.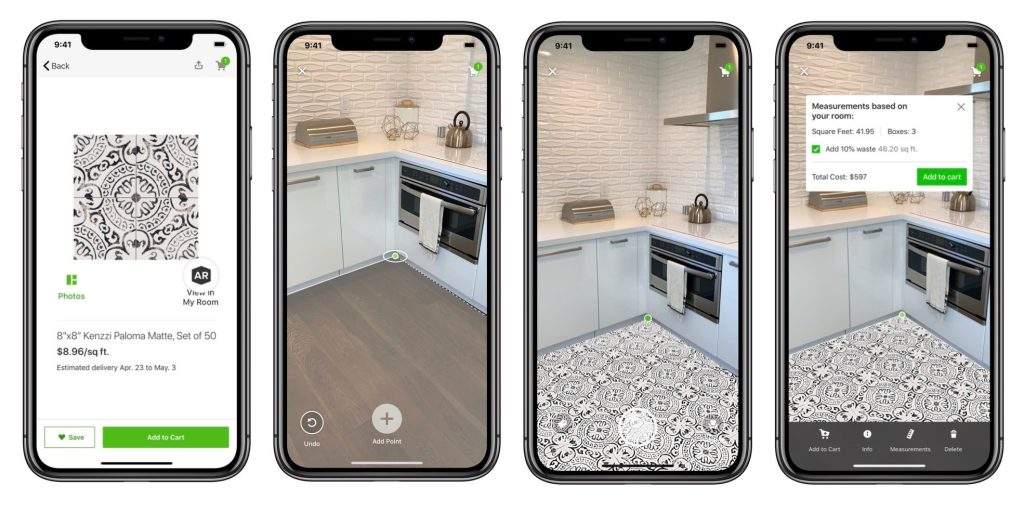 Their latest innovation:
The site's latest push has been into augmented reality, allowing users to see what furniture will look in their living rooms with View My Room 3D. The tool for Apple's ARKit–requiring iOS 11–features a catalog of more than a million furnishings and allows users to digitally place them anywhere in their home using AR. It takes things like ambient lighting and an object's textures into account, making it possible for users to get a more realistic sense of what a new ottoman will look like under realistic conditions rather than an antiseptic interpretation of a family room. More than a million people have already used the app, and those who have are way more engaged and 11 times more likely to purchase.
Some day you will move out of the city, give up your high-rise apartment, and settle down in the suburbs. And when you do, Houzz and its growing network of reviewed service providers, accessible vendors, inspirational content, and homeowners just like you will be there for you.