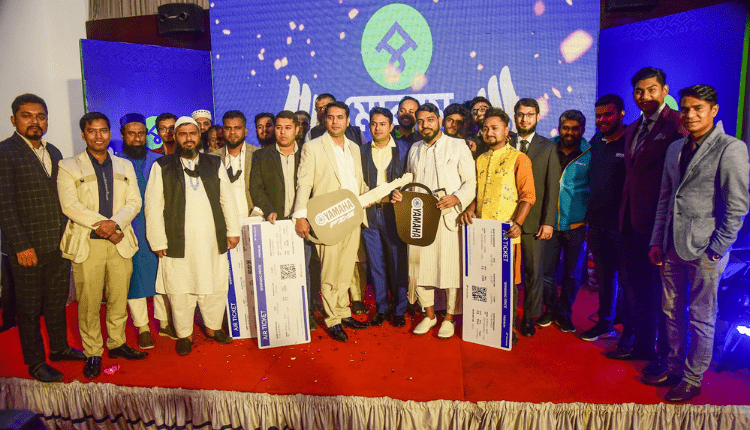 B2B Commerce Platform Mokam's Continued Achievements

3

min read
About 98% of the retail market in Bangladesh is concentrated into more than 4.5 million local grocery stores scattered across the country. Having to deal with multiple suppliers, distributors, and wholesalers for sourcing their products, the owners of these stores face a lot of problems constantly. Due to shortage of goods, uncertainty of prices, and lack of full delivery support their business activities are hampered everyday. On top of those issues, almost 72% retailers sell their products on credit but only 27.5% get to avail loan facilities, said a press release. These fundamental problems prove to be major barriers to business for these small retailers.
To solve these problems, B2B e-commerce platform Mokam started its journey in December 2019 with all kinds of products for retailers. Local retail shop owners enjoy next-day door-step deliveries after placing orders on Mokam. To make this possible, Mokam entered into agreements with the country's largest manufacturers and distributors to ensure that quality products are available at the right prices. Other than that, retailers can purchase products on credit through the same app.
At present, Mokam is supplying products uninterruptedly in more than 60 districts of the country, said the press release. Regardless of any natural calamity or lockdown, Mokam ensures that retailers receive their desired products straight to their doorsteps. And in recognition of this, Mokam has recently won the award for the best B2B e-commerce platform in the country. Additionally, Mokam has also been recognized as the fastest growing B2B e-commerce platform by Global Economics.
The biggest contributors behind the achievement of Mokam in such a short time are retailers,  wholesalers, and Mokam partners. Hence to recognize them, Mokam has recently organized a vibrant event called "Mokam Poribarmela". The retailers, wholesalers and Mokam Partners of Dhaka were gifted attractive prizes such as a Yamaha FZ, three Yamaha Salutos, two 110 cc and 150 cc bikes, two iPhone 13, five Dhaka-to-Nepal tour packages, five 5G smartphones, eleven 4G smartphones, dinner at a 5-star hotel, and prize bonds. In a glamorous ceremony hosted at Gulshan's Spectra Convention Center, 39 retailers, wholesalers, and Mokam Partners were handed these prizes.
To express his feelings after winning the bike, Muhammad Shumon Ahmed, a stakeholder of Mokam's from Mirpur,  said,
"My business has become more profitable than before after starting business with Mokam. I wish Mokam continued business prosperity. Events such as this will inspire us to do business with more gusto."
It is noteworthy to mention that Mokam is an initiative of Bangladesh's leading startup ShopUp. The total investment of ShopUp is 110 million US dollars which is the highest among all start-ups in the history of the country. Previously, ShopUp received 75 million US dollars as 'Series B' investment which was the highest in South Asia for B2B commerce platforms. Mokam Chief of Staff Md. Ziaul Haque Bhuiyan expressed his optimism at the event, "We want to go further in implementing the conviction that started the journey of Mokam, which was to change the lives of retailers for the better. Mokam isn't just a business but a family of retailers, wholesalers and Mokam Partners."
For more updates, be with Markedium.