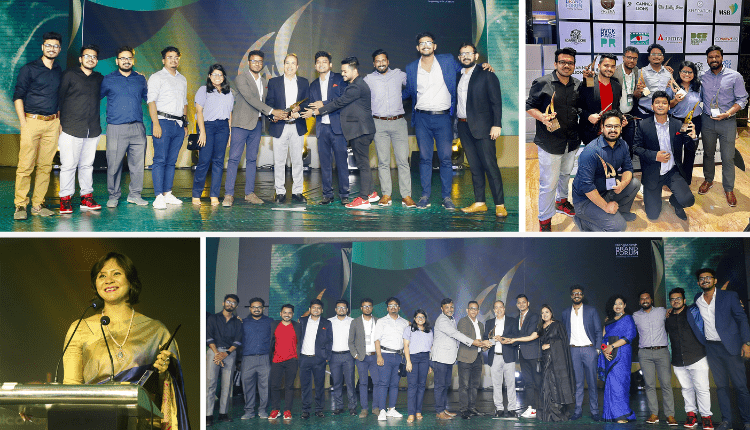 Asiatic Mindshare Wins Industry's Highest 25 Awards In COMMWARD 2022

1

min read
Asiatic Mindshare has set yet another example of excellent marketing and communication works. Mindshare has topped the industry by receiving 25 Commwards and a total of 37 awards as a group of Asiatic 360 at the 11th edition of Commward organized by the Bangladesh Brand Forum.
What a winning streak this has been! Yes, yet again, another record of being the highest achiever in every edition of it from 2019 to 2022. Of the awards, 20 came as Mindshare's solo achievement while 5 others were in partnership.
The total of 25 awards comprises 3 Gold, 9 Silver, 12 Bronze, and 1 Grand Prix.
Bangladesh Brand Forum, in cooperation with the Cannes Lions International Festival of Creativity and The Daily Star, organized the 11th edition of the 'Commward-Excellence in Creative Communication Award'. The 'Commward Award' is regarded as the most prestigious award in the country's creative communication industry.
The Communication Summit-2022 and Commward-Excellence in Creative Communication Award were held at the Sheraton Garden Hotel in Dhaka on 13th August 2022. The event gathered over 700 communication and marketing enthusiasts from throughout the country.
Mindshare is proud to be recognized for its hard work, creativity, and talent as well as grateful to its valuable clients for their trust and support.
Mindshare currently working with the industry's most prestigious brands like Grameenphone, Unilever, Food panda, Walton, Bashundhara, Fresh (MGi group),Brac NGO, Brac Bank, Bata, Nokia, Dell, Bajaj, and many more.
Congrats Mindshare for bagging industry highest 25 awards for the brilliantly executed campaigns!!!