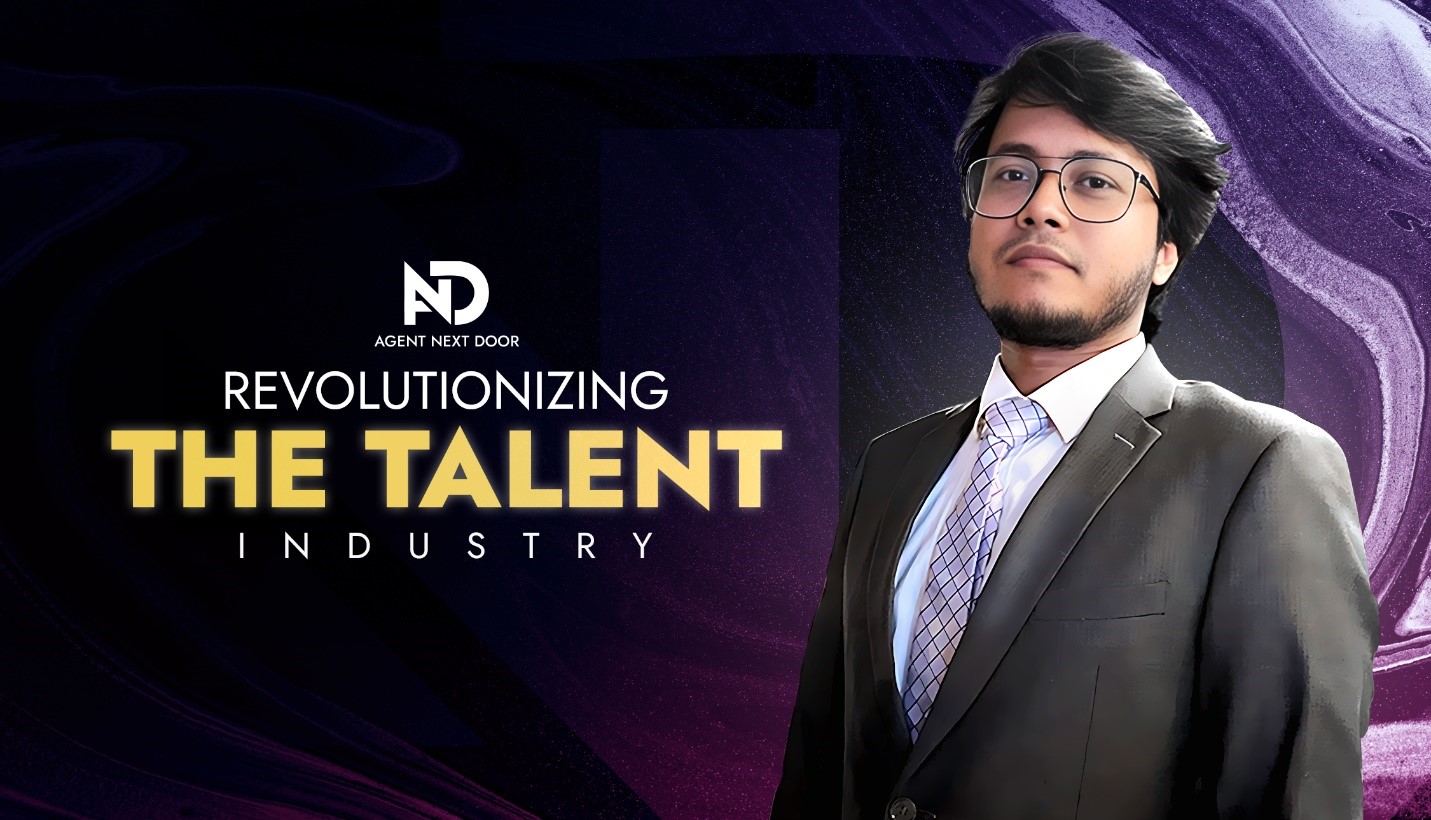 Agent Next Door (AND) Starts Operation With An Aim To Take Our Talent Industry To New Heights With Expert Management

3

min read
The talent industry ecosystem (influencers, artists, actor etc.) has seen significant growth in Bangladesh in recent years. With the increasing popularity of social media platforms, more brands are turning to all the popular talents to promote their products and services. As the trend continues to grow, it is likely that influencer marketing will become an even more important part of the marketing landscape in Bangladesh.
However, with the number of artists, influencers, new actors aka talents constantly increasing in the market, one problem that still remains as one of the roadblocks of the industry- Management of The Talents!
With the vision to solve the mention problem and take the country's talent industry to the next stage, Agent Next Door (AND), a new talent management agency has started its operation in Bangladesh.
THE WHY?
---
With the newly founded talent management agency "Agent Next Door (AND)", Ashikul Haque Khan, a young serial entrepreneur in Bangladesh, shared his ideation on why he started out with it. Ashikul Haque Khan is currently working as the managing partner, COO and creative director at Pencil Box, a digital marketing agency.
Agent Next Door is a Talent Management Agency where unlike the traditional agencies, the clients are not other brands, rather the talents themselves. "AND was created with a vision: to empower the talents so that they can concentrate solely on their creations while we support them with all the technical, legal and financial sides."- said Ashikul Haque, Founder, Agent Next Door (AND).
"Being the COO of 'Pencil Box', I have seen that some of the biggest hurdles of being a talent in Bangladesh is that most of the talents are unable to present themselves properly resulting in their undervaluation. Throughout my career, I have had a chance to work with many talents and almost all of them have expressed one thing in common, it's that they all feel under-valued despite working hard," he added.
Read more: Bazar365 Has Won IAA Olive Crown Awards 2023 In The Category "New Green Initiative"
The one thing every talent has to remember is that it is through their creativity that they have come so far and being able to do what they are doing right now. It is not easy being able to balance the pressure of building their own brand while cultivating and nurturing themselves to be able to keep going.
"But if the talents end up focusing primarily on brand promotions, communication and chasing after collaborations; they will often find themselves in despair. They are all required to broaden their own brands as well while continuing to collaborating with other," stated Ashikul Haque Khan.
AND aims to work not just as a medium between the brands and the talents, but to act as a partner for the talents to help lessen their hassles as much as possible so that they can focus on what they do the best, "creating".
"Talents shouldn't be bothered with brand communication, remuneration and legal representation. They should focus on their respective arts in the form of creation and AND will take over everything else starting from talent management, financial management, legal representation and the overall brand building and growth," he added.
Currently, Agent Next Door has onboarded some widely known talents such as Pritom Hasan, Shahtaj Monira Hashem, Sunerah Binte Kamal, Keto Bhai, etc. among many others.
As for its future goals, the newly found talent management agency is hoping to get onboarded with majority of the industry talents by the end of next year.
"Our mission for now remains the same, to revolutionize the talent industry in Bangladesh so that the talents can get their proper values in the market while having the freedom to create," stated by Ashikul Haque Khan.
For more updates, be with Markedium.