You wear your best black and white outfit, give a Bengali status and visit The Shaheed Minar in this warm weather. But, the crowd definitely makes the weather hotter and you thirstier. As a result, you need some drink that has a touch of your language on it. And Coca-Cola hits the jackpot!
The first incident where people fought and died for their mother language made the whole world aware of the importance one's own language holds. The Language Movement of 1952 has influenced many areas, however, today we will focus on how Coca-Cola turned it into a profitable marketing aspect.
Being on the right track at the right moment could never be defined more accurately. In order to commemorate the International Mother Language Day in its own way, Coca-Cola in all it's creative brilliance, found a way to connect a drink to our mother tongue.
It has brought out a campaign called "Nikhoj Shobder Khoje". The aim is to bring to life the many complex but beautiful words used frequently before but rarely now. Our Language martyrs surely did not die to let these words that make Bengali profound and beautiful go to waste.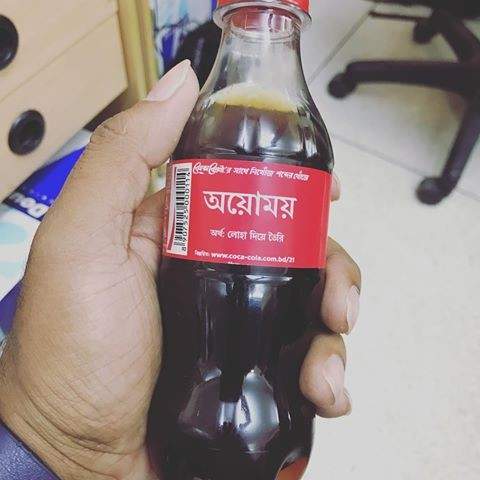 The strategies Coca-Cola used to make this campaign effective are quite remarkable. Firstly, we humans cannot remember complex words when we try to memorize them in bulks. Therefore, Coca-Cola made the task easy for its customers. It printed one traditional word on each of its bottles with the word meaning is written under it. So with every bottle you consume, your knowledge grows beside your tummy me.e. you learn a new word.
It did not stop just their. After launching this campaign on 3rd February 2018, it held various events like rally, quizzes and other engaging activities to promote the missing words among youngsters. Moreover, Coca-Cola also set up a stall at Ekushey Boi Mela 2018, to let customers share some of the missing words they no. So, they achieved two birds with one stone- more sales and customer engagement.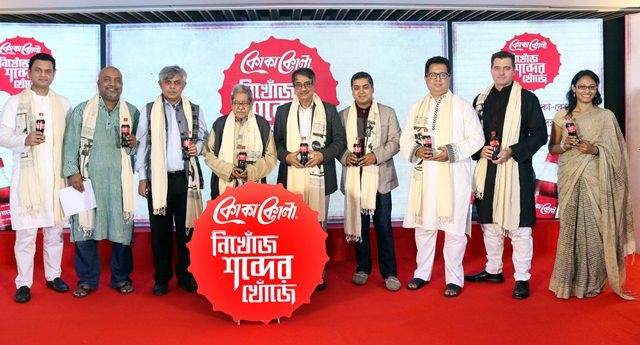 Coca-Cola previously had various words like "Mother", "father", etc. printed on its bottles. But, no one had seen this creative curve ball coming. Aligning your product with the demand of the time is hard. Customers could expect clothing stores to sell more Black-White clothes keeping the month of February in mind but a drink which reminds you of your mother tongue? Hats off to Coca-Cola on this! Talk about emotional steer-up for the consumers! And, we know how Bengalis are regarding emotions. They would feel that it would be a sin and great thisrespect for the martyrs if they didn't buy one Coke for the day.
Here you go! The campaign theme song which summarize the effort given by Coca-Cola. Have a look:
So, Coca-Cola with this campaign did not just expand its reach to quench your thirsts and leave. It's here to stay like always. It stirs your emotions up, plays the trend and quenches your thirst. It brings up the right topic at the right time. Not to mention, at the right place! Whatever's supposed to be on your mind, Coca-Cola tracks it and has it on its mind as well. So, it's not just you who drinks Coca-Cola, Coca-Cola feasts on your thoughts too and know your next move.