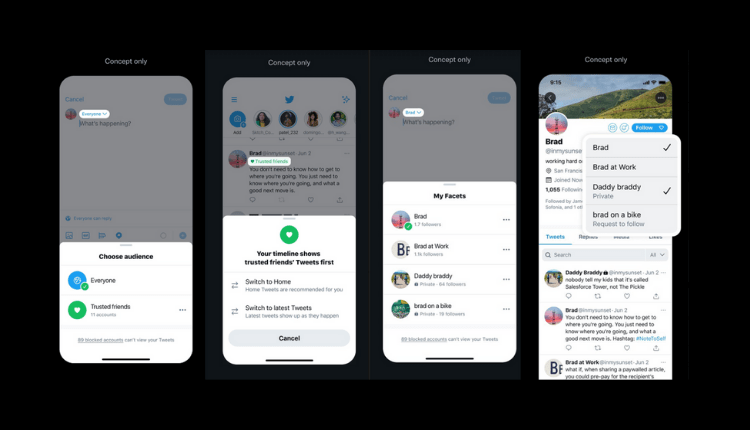 Twitter tests new viewer control on tweets

1

min read
Twitter is reportedly working on a new feature that would allow users to share their tweets with a selected number of viewers rather than all their followers. This may eventually help users to avoid creating separate accounts for different audiences or topics.
Twitter is testing a variable audience control toggle in the tweet composer, which would also include a note on relevant tweets, signifying who can see them.
Tweets shared with a specific audience, like 'Trusted Friends', would have a special marker, while users would also be able to have their timeline display tweets from their preferred lists first.
Twitter is testing another option called 'Facets', which would let users create different personas under a single profile meaning users would be able to post in different topic areas, without having to share all of their thoughts on all of their interests on one. Besides, followers would also have the option to follow different elements of users' profiles, based on their interests.