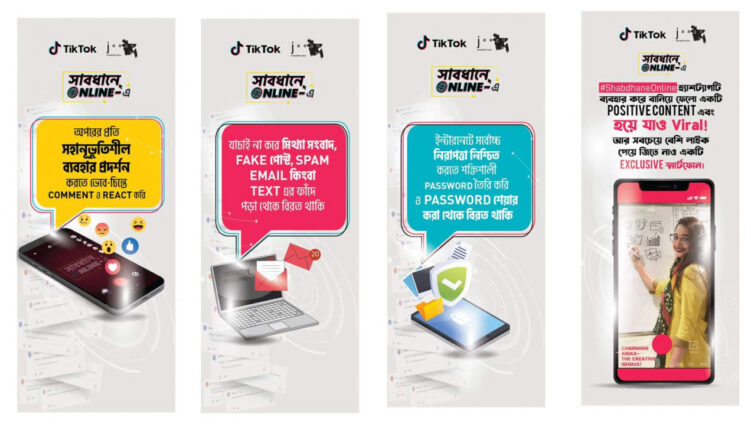 TikTok Collaborates With The JAAGO Foundation To Launch A 6 Month-Long Digital Safety Campaign

1

min read
TikTok, a popular short video-sharing platform, recently launched a campaign in Bangladesh called #ShabdhaneOnline in collaboration with the JAAGO foundation to help promote online safety among the country's youngsters.
TikTok and JAAGO will hold day-long sessions for local social media influencers and youth in 16 districts of Rangpur and Rajshahi divisions to confront cybercrime concerns like social media harassment, scams, and fraud to help establish a better knowledge of online safety among the youth.
Along with the seminars, the local young community will receive information from the online safety sessions. These interactive workshops will cover topics such as online safety, social media diversity, how to avoid cyberbullying, and the role of positive content creation in youth development.
Read more: Linkedin Introduces Native Post Scheduling In The App
Participants will be assigned to produce and share video footage from their social media profiles in a unique style that encourages optimism toward the safe use of social media as part of the district's online workshops.
The 6-month program seeks to raise young people's awareness about the ethical use of internet media.
For more updates, be with Markedium.