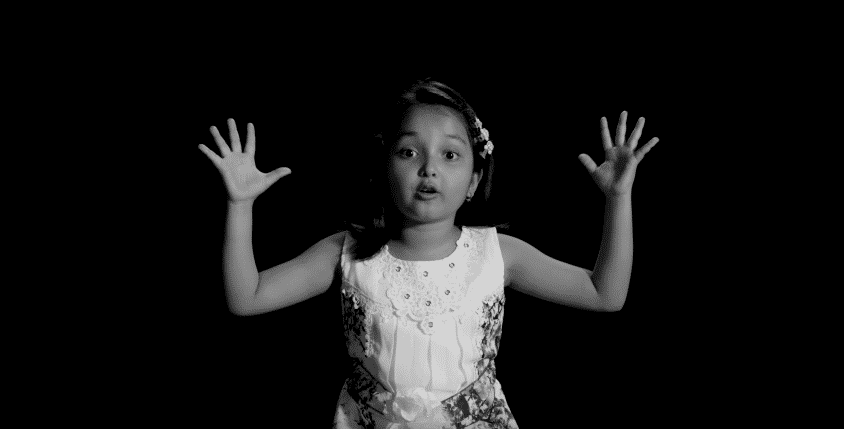 The Wake-Up Call | Olympic's Take on 21st February

2

min read
[dropcap]E[/dropcap]very year, Bangladesh commemorates its mother language movement of 1952 on 21st February. It is the day when the whole nation remembers the sacrifices of our language martyrs and connects as a nation to salute the national heroes. To connect with the culture of Bangladesh, brands always come up with various campaigns to pay their tribute to the martyrs. Olympic Industries Limited was no different. But they celebrated this year's 21st February with a very powerful wake up call to remind us about the dark sides of our language abuse before its too late.
Conceptualized by Pink Creative Ltd, Olympic created an outstanding audio visual starring a kid describing the demoralizing and disastrous effects of language abuse on the next generation. As the campaign moves forward, the kid explains her thoughts on our beloved Bengali for which many martyrs sacrificed their lives. She sees language as a social class differentiator when a poor rickshaw puller gets abused by an office going educated person. Bengali becomes a symbol of fear, when she sees verbal abuse during domestic violence or child abuse. Bengali becomes a sharp sword when we use it to hurt our near ones. Watch for yourself.

Now, when was the last time you abused the power of language when your son/daughter/nephew/niece was with you? Let me tell you, maybe few minutes back! Or, maybe you just did something alike while reading this article.
Through this campaign Olympic tried to make us aware of the fact that we hurt many on a daily basis with our easily said words which carries deadly outcomes on the mind of our young heads. Food for thought!
The campaign appears as an early wake up siren for all of us to make things right for the next generation before its too late. Otherwise no matter how many times we promise- "We won't forget the sacrifice of our language martyrs", it will disappear soon. The next generation can't forget something, when they never knew about it in the first place.
The campaign had almost everything. Starting from the concept to  casting, background music, the acting by the kid and copy-writing etc- everything was spot on. The overall execution was so pitch perfect that it ended up delivering such a strong message.
Till now, the campaign has received more than 660k+ views, 10k+ shares and 20k+ likes on the social media.
So, what do you think about the campaign? Let us know!

Campaign Details:
| | |
| --- | --- |
| Head of Marketing | Mahbubul Ameen |
| Agency | Pink Creative Ltd. |
| Managing Director | Riaz Ahamed |
| COO | Toufiqul Alam. Tamal. |
| Group Account Manager | Tanmoy Ferdous |
| Director, Creative & Strategy | Asif Piyash |
| Concept & story | Asif Piyash |
| Copy Supervisor | Tanim Sufyani |
| Copywriter | Rifat Rahman Papri |
| Manager, Digital services | Ahmed Robin |
| Sr. Executive | Aalmas Ahmed |
| Production House | Toaster Production |
| Director | Roni Bhowmik |
| Executive Producer | Nova Firoze |