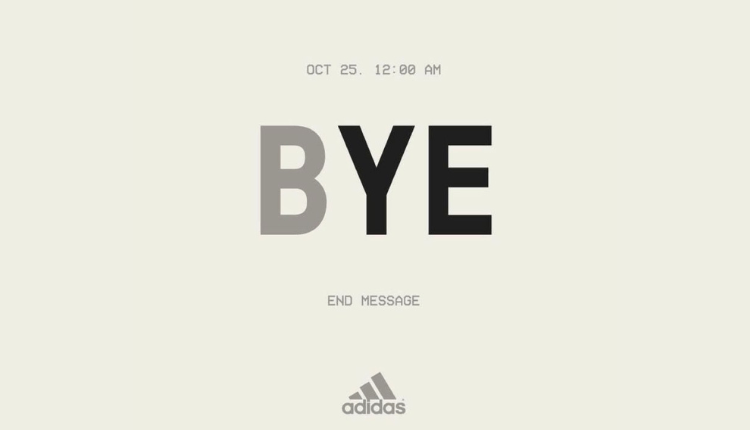 The Aftermath of brands Abandoned Kanye

3

min read
Adidas has canceled its collaboration with rapper and fashion designer Ye aka Kanye West weeks after Ye made inappropriate statements. Adidas is among the few other brands which have terminated its relationship with the celebrity after the incidents.
Following a comprehensive investigation, the company has decided to terminate the agreement with Ye, halt the manufacture of Yeezy-branded items, and suspend all payments to him and his businesses.
As per Adidas, the company doesn't tolerate hatred and other forms of hate speech. Ye's recent remarks and actions are unacceptable, hateful, and threatening, and they go against the company's principles of diversity and inclusion, mutual respect, and justice.
Why did this action cause such a storm in the industry?
Sneakers are more than just elegant shoes to wear on a daily basis.
For many people, sneakers are a way to express themselves and their personalities. Sneakers are often thought to be expensive collectibles. Many people collect and stock these sneakers as their financial worth rises due to demand, uniqueness, and limited edition collaborations.
Adidas suspended its collaboration with West on October 6 when the rapper wore attire associated with a white nationalist group at his Yeezy design presentation in Paris. The business predicted a loss of up to $247 million in missed revenues from West's Yeezy brand in 2022.
This was a significant change only days after the business reduced projected profit margins for 2022 from 7% to 4% owing to excess inventories and low sales. Due to the collapse of Yeezy, Bernstein has reduced its sales prediction for Adidas for 2023 by around $398 million.
As a result, Adidas' overall losses following the split with West stood at $645 million, with the company claiming a $247 million loss in sales this year and Bernstein predicting a $400 million loss in revenue in 2023. Adidas shares dropped 5.6% to $97.96 in Frankfurt after the company announced a break with West. That implies its stock is down nearly 15% in the previous five days.
The Aftermath
Adidas was one of many brands to take its time. Balenciaga severed its ties with Ye last week, and while Gap and Ye parted ways in September, the Yeezy Gap collection was not removed from stores until this week. Foot Locker also announced this week that it would discontinue selling Yeezy merchandise, while TJ Maxx followed suit by stating that it would no longer acquire the items for retail sale.
In fact, many people wondered what had taken Adidas and others so long. To begin with, companies face dilemmas in such conditions. On the one hand, they want to be systematic as well. As they can collapse while walking the tightrope. Moreover, a poor call might have serious consequences for their finances and reputation.
So, What does Kanye West's future in the garment and shoe industries look like now that he's losing about $220 million each year?
There appears to be very little space between Ye and rock bottom. The celebrity's fortune is still in the hundreds of millions of dollars, so he is unlikely to go starving. However, this appears to be the beginning of the end of the musician's political career. His continual rounds of bad behavior are the consequence of his psychiatric state, it has become largely irrelevant to his portfolio of brand endorsements and to people who don't regard mental illness as a justification to spread hate speech. If he does require assistance, perhaps he will seek it. For the time being, Ye's moment in the limelight appears to be finished.
On the other hand, it will be exciting to see how much of an impact this decision has on Adidas in the long term. They do, however, have a large number of businesses and celebrities interested in collaborating with them. This leads to the question,
what is the next huge cooperation we may expect from Adidas?
Well, we can leave that to a time yet to come. For now, it is evident, the after not going to be a "Yeezy" journey for both the brands and Kanye.