SureCash Discharged 108 employees

2

min read
SureCash is a mobile financial platform of Progoti Systems Ltd. At present, this company terminated 108 of its permanent employees. For the fear that the uncertainty, the country is facing now due to the COVID-19 pandemic.
The Business Standard reported, on April 9, those employees received phone calls from the company's HR department all of a sudden. Without delay, they learned that their services were no longer required. Moreover, The company remained uncertain to pay the salaries and other payments of the terminated employees.
According to a terminated area manager of SureCash, he never expected that he will lose his employment during the coronavirus episode. Furthermore, he concerned about his salary for the current month and further survival during the crisis.
On Wednesday, SureCash reportedly stated that, from the last six months, they are trying to improve the operational effectiveness to offer better service to their 20 million customers. Thus, it was re-organizing the sales department to make due right now. Hence, according to their head of marketing communication, they unfilled some of the positions amid the crisis situation.
About SureCash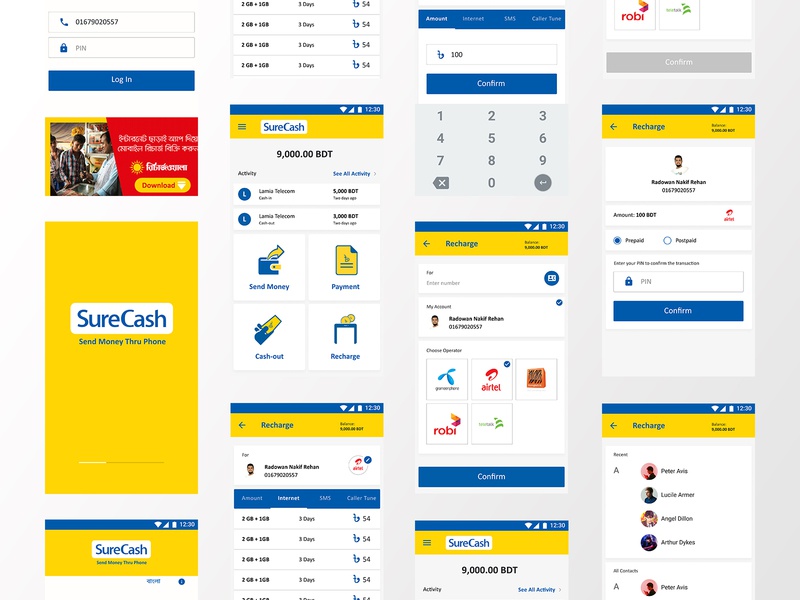 At first, SureCash started commercial operations in 2015. Since then, they are providing service as an open payment network collaborating with four local banks and one state-owned bank. Moreover, they have more than 1,000 payment partners. According to the statement, they invested 200 crore taka in this market.
At present, This platform is providing technical support to state-owned Rupali Bank for operating mobile banking services. Such as, to provide a stipend for primary education. Till now, SureCash is managing more than one crore mobile financial services (MFS) accounts of Rupali Bank.
In addition to that, Bangladesh Commercial Bank, Jamuna Bank, and First Security Islami Bank are also operating MFS accounts together with SureCash. On the other hand, National Commerce and Credit (NCC) Bank recently ended its partnership with them.
Notably, Prime Minister Sheik Hasina announced Tk72,750 crore bundle to restore the economy from the pandemic's effect. Moreover, she assured that nobody will lose their job in the Mujib Year.
Finally, in their defense, the SureCash authorities stated that this is to improve their operational efficiency.  Besides,  they recently recruited some people in various departments and leadership positions.
#StayHome #StaySafe #StayConnected with Markedium.