SOLmobility by SOLshare – Transforming The Three-Wheeler Industry Of Bangladesh

4

min read
SOLshare- the prominent climate-tech startup that has revolutionized solar peer-to-peer energy sharing is now tackling the electric three-wheeler market in the country with their one-of-a-kind technology – SOLmobility to help people fight poverty.
Sohor Ali is one of the beneficiaries of SOLmobility and the proud owner of an electric three-wheeler garage located in the bustling city of Tongi, Gazipur, said a press release. The background of how 75% of Bangladeshi commuters travel daily also resembles the scenario of Sohor Ali.
Previously a remittance earner, Sohor decided to return to Bangladesh after the Covid-19 pandemic, to set up his garage.
Read more: SAJIDA Foundation Investing In Shikho- A Strategic Gamechanger?
His diploma in engineering backed by his years of experience as an electric foreman in Saudi Arabia and beyond further guided him, enabling him to establish his business in his home country of Bangladesh. However, despite his experience and expertise, Ali was unable to scale his business and faced significant challenges brought on by unscrupulous practices and high upfront costs for ill-suited lead acid batteries paired with rising electricity costs.

This is where SOLshare came in with SOLmobility, helping individuals like Sohor Ali battle energy poverty.
"Underserved communities do not need cheap products, but high-quality products made affordable" – in 2014 SOLshare was born with this belief and has been working in the clean energy space for 8+ years benefiting more than 50,000 people across Bangladesh.
The dedication to cleantech and sustainability has earned the company some of the largest recognitions and accolades in the sustainability industry, from nationally renowned awards like the National ICT Award to the prestigious Zayed Sustainability AwardEarthshot Inaugural Cohort and so on, making SOLshare the first Bangladeshi entity to receive this honor.
Over the years, the development of SOLshare's technology has given them the privilege to partner with esteemed institutions both domestically and abroad, such as Shakti Foundation, Grameen Bank, IDF, Unilever, the Royal Foundation, the British High Commission, and many more.
One of its most immediate endeavors has been to push its patented IoT technology and expedite the adoption of smarter batteries for three-wheeled electric vehicles to make Bangladesh the flag bearer for amplifying smarter usage of power in the micro-mobility space, checking the box for renewable energy goals while benefiting underserved communities in the sector.
Nearly 2.5 million of these electric three-wheelers are currently running on the streets of Bangladesh on their ill-suited lead-acid batteries that take nearly half a day (12 hours) worth of electricity to charge and last for only about a year before needing replacement. This cycle has been pushing garages into a poverty trap as drivers struggle to pay off their recurring loans taken out for new batteries.
To top it all off, lead acid batteries also come with a host of user experience challenges ranging from acid leaking and burning the vehicle chassis to not providing any charging data and unscrupulous after-sales schemes.
Read more: ShopUp Recognized To The 2023 CB Insights' Retail Tech 100 List
SOLshare through its IoT technology is teaming up with credible battery manufacturers & financers to help transition to alternate battery sources such as Lithium Ion batteries, by making them smarter. These smart batteries take 50% lower time to fully charge, last significantly longer than their lead-acid counterparts and have lower maintenance needs which result in a better customer experience overall.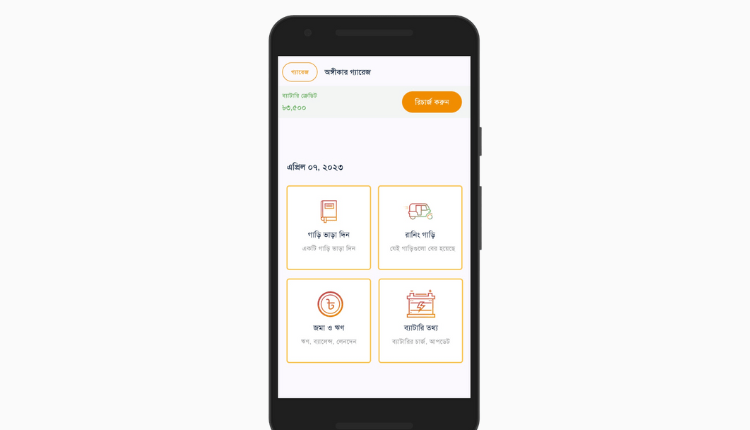 Furthermore, the SOLmobility technology helps garages pay for the battery on Pay-As-You-Go (PAYG) basis, opening up an array of opportunities for the garage and allowing them to experience true financial wellness. Finally, the 43% cost saving from lower charging times and a 30%+  income boost from lighter batteries act like the cherry on top helping garage owners and drivers realize better bottom lines.
Read more: Adeffi Limited Launches Revolutionary Outdoor Advertising Technology Marketplace
Financial institutions, specifically Micro Financial Institutions (MFIs) are already seeing this as an avenue for furthering their work on the UN's Sustainable Development Goals (SDGs). Goals like access to clean energy and climate action are easily realized as vehicles running on these new-age smart batteries save 2 kilograms worth of carbon dioxide emissions from going into the atmosphere per day.
Lastly, it also creates the opportunity for asset-backed financing with a decent Initial Rate of Return (IRR) of around 18 to 22%.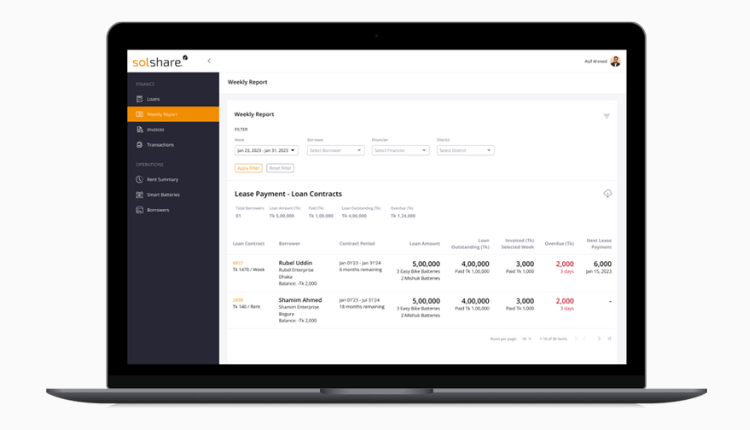 In terms of credibility, the SOLmobility IoT technology has shown reliable signs of adoption across garages nationwide, from Dhaka, Chittagong, Rajshahi, Cox's Bazaar, Noakhali, and many more, stated a press release.
Isa Abrar Ahmed, Director of Product and Business at SOLshare has stated that "We can scale much faster with this solution should relevant government bodies initiate a flexible framework in terms of regulations and financing schemes. Sohor Ali is not alone, there are millions of Sohor Alis out there as we speak, all looking to come out of this trap through sophisticated financial models and innovative solutions. Plus, if Bangladesh is to embrace renewable energy more seriously, it needs to think about storage. With the innovative technology presented here, millions of batteries can be smartly used for just that, another thing in the making at SOLshare."
For more updates, be with Markedium.