Remittance crossed $2 Bn for the second consecutive month

2

min read
Remittance earnings of Bangladesh crossed $2 Bn for the second consecutive month in August. Remittance in August grew by 12.6% YoY compared to same period last year but posted 3% lower earnings from July 2022.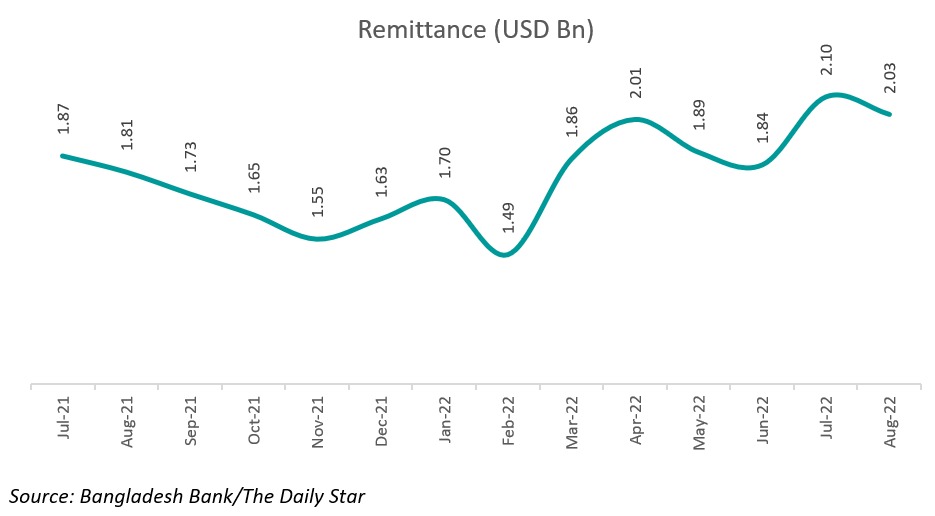 According to the data of Bangladesh Bank, August's remittance was $58 Mn lower than of July 2022 but was $228 Mn higher than August 2021.
The data of remittance must come as a relief as the country's foreign currency reserve was decreasing due to high import payments and lower remittance earnings in the recent months.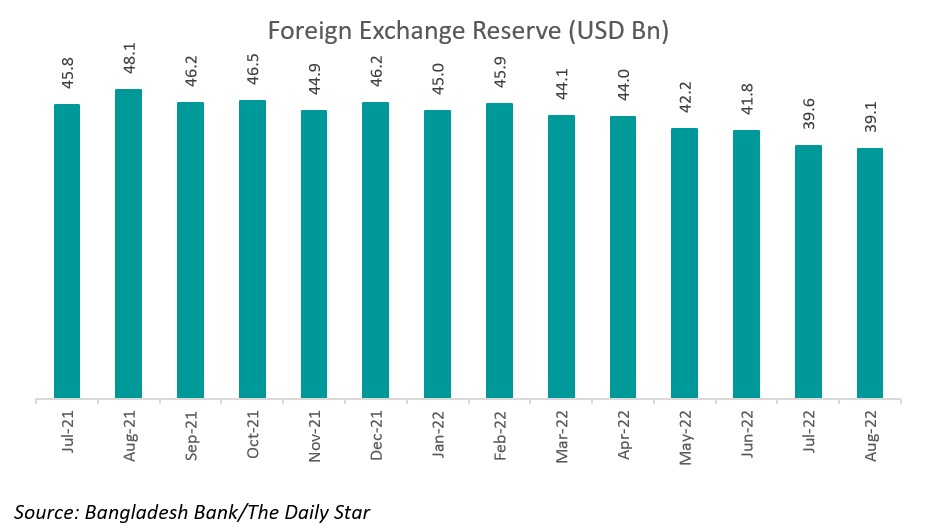 Foreign exchange reserve was more than $48.1 Bn in August 2021 which started to gradually decline to $39.6 Bn in July 2022 due to higher import payments and slower than expected export earnings. According to The Daily Star, the foreign exchange reserve at the end of August 2022 was $39.1 Bn.
According to The Daily Star article, Bangladesh Bank sold $367 Mn between 29th August to 31st August to different banks to help both the government and businesses settle import bills for essential commodities.
The central bank supplied around $2.5 Bn from its reserve to the market in July and August 2022. It also supplied a record $7.6 Bn into the market in FY 2021-22.
The continuous decline in foreign exchange reserve is likely to put pressure on the exchange rate of Taka against USD. This will likely increase the import cost of the country.
The exchange rate of Taka against Dollar is now at Tk 95 which is 11.5% higher than the same period last year. However, the exchange rate cost increased by 20% YoY for the importers.
For more updates, be with Markedium, and to explore more into the world of creativity follow 
Markedium Campaigns.