Mokam: Bangladesh's Best B2B E-Commerce Platform In Less Than 2 Years

2

min read
'Mokam' has been recognized as the best B2B e-commerce platform in the country at the inaugural Bangladesh Retail Awards 2021. After starting its journey in December 2019, Mokam achieved this brilliant feat in less than 2 years. Backed by ShopUp, Mokam is the country's largest B2B e-commerce platform, working to put the country's 4.5 million small retailers in the driving seat of the country's economic growth.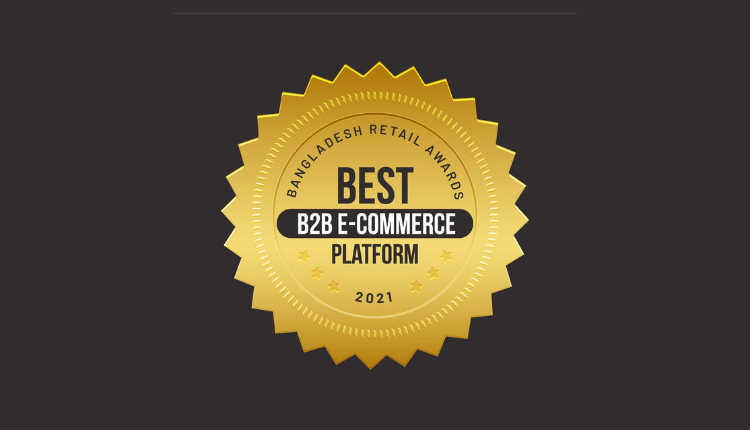 Asked about the secret of achieving such quick success, Mokam Chief of Staff Ziaul Haque said, "From the beginning, we have tried to provide the best service to the retailers. Millions of retailers in the country have put their trust in us as we have been able to ensure that all products are easily delivered at the right price. "
Recently, Mokam's parent company, ShopUp, received a USD$75 million 'Series B' investment, which is the largest ever investment in a B2B commerce platform in South Asia. Just a year ago, in October 2020, ShopUp raised a US$22.5 million investment in the 'Series A' round.
Bangladesh is one of the most fragmented retail markets in Asia. About 98 percent of its total retail consumption takes place through 4.5 million neighborhood mom and pop shops (locally known as mudi dokan) scattered across the country. These stores are constantly facing many problems while sourcing products from multiple suppliers, distributors, and wholesalers. Their business activities are hampered every day due to a shortage of products, price uncertainty, and a lack of efficient delivery support. Moreover, although about 70% of retailers sell products on credit, they do not get access to financing. These fundamental problems stand in the way of growth for small businesses.
Mokam solves these problems by making all products available in a one-stop platform that can be accessed via a mobile app. Within 24 hours of ordering through Mokam, the collection of products reaches the doorstep of the local grocery store. To make this possible, Mokam has entered into agreements with the country's largest manufacturers, producers, and distributors to ensure the best market prices. Also, shoppers can purchase the rest of the product without paying through the same app, which enables them to do more business with less money.
Expressing his gratitude for the recognition, Mokam Chief of Staff Ziaul Haque said, "The main credit for this achievement goes to our retailers, whose confidence and trust in us has brought Mokam so far."
For more updates, be with Markedium.