[dropcap]S[/dropcap]ocial media is an indivisible aspect of our regular daily existences. It is consistently there, from the second we wake up until we nod off with our smartphones in hand.
The average internet user spends 2 hours, 24 minutes daily on social media in 2020.
(Source: We Are Social)
There are 3.196 billion individuals effectively using social networks. In addition, the internet client of today goes through those 2 hours and 24 minutes socializing on the web generally on the six most well-known platforms.
Let's kick it off with some statistics about social media platforms in 2020.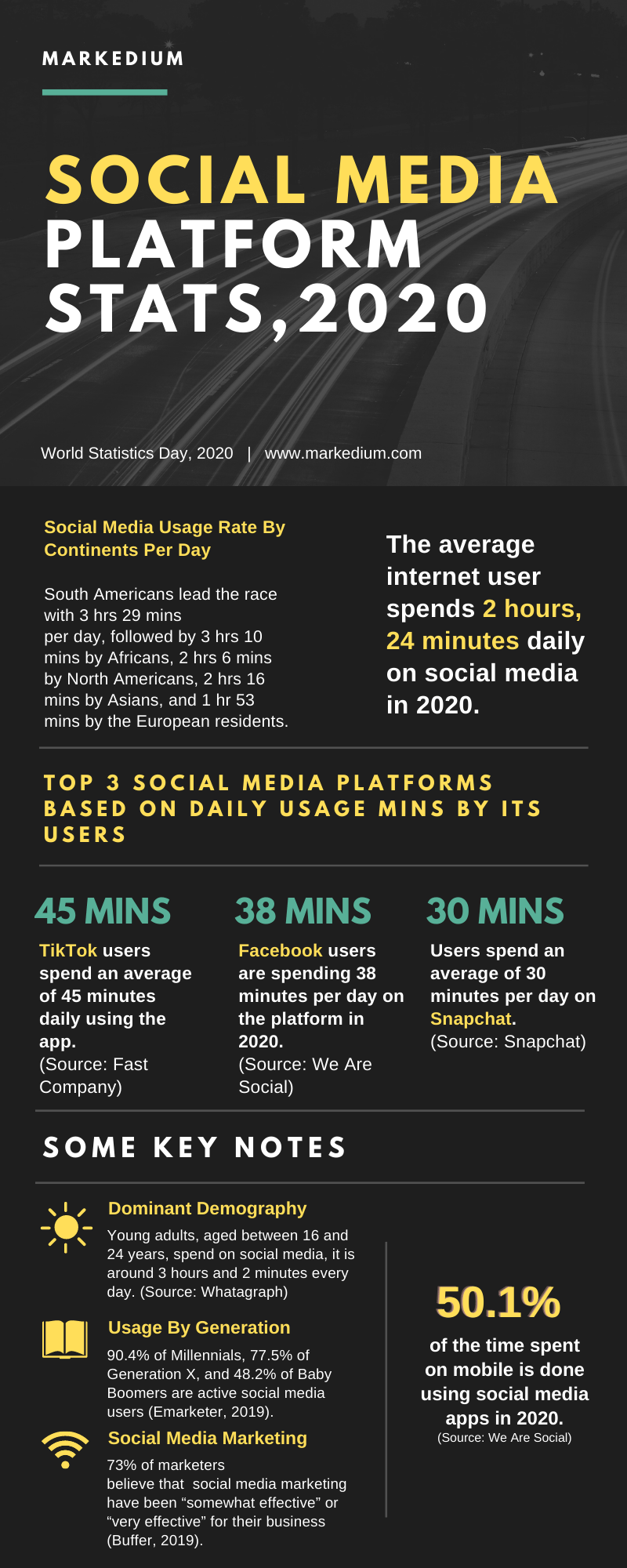 Some other keynotes are:
Youtube takes an average of 40 minutes per day.
Instagram users are spending an average of 28 minutes on the platform daily in 2020.
Pinterest users take it slow and scroll through ideas for only 14.2 minutes every day.
YouTube users spend an average of 11m 24s daily on the platform.
An average user opens the WhatsApp app 23-25 times daily.
For more updates, be with Markedium.