GoZayaan: The growth of an OTA Platform [Infographic]

1

min read
GoZayaan, the Bangladeshi travel-tech startup, has been making headlines from the beginning of this year starting with brand revamps and moving up to foreign acquisitions. The company raised US$2.6 million in the seed round in 2021 along with an undisclosed extension amount in 2022.
GoZayaan has constantly been moving forward in 2022 bringing new and exciting products to the market. The company moved into foreign territory with the acquisition of a Pakistani company in February earlier this year. The similarity in demographic, consumer behavior, and geography makes this arguably a smart move for GoZayaan. The prominent OTA platform of Bangladesh has recently celebrated its 5th year anniversary.
Read more: 5 years of Going Limitless: 5 Benefits GoZayaan Has Brought To The Travelers
The potential increase in Digital transactions in Bangladesh, and also the 2 years long strict lockdown have given the traveling ecosystem a much-needed boost after the ferocious impact of Covid-19 on the global economy.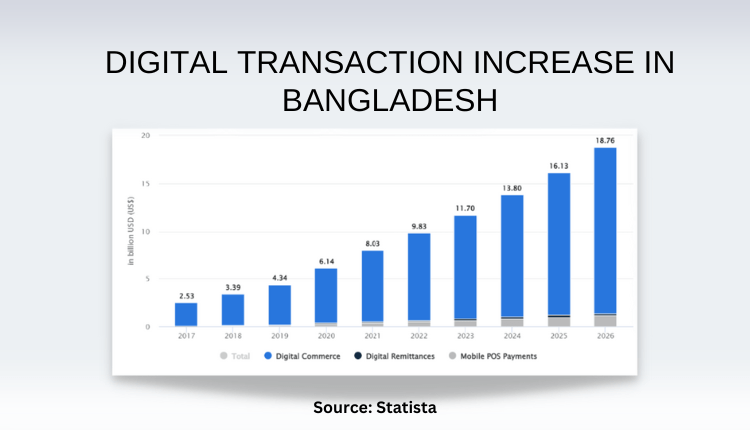 With a population of 164.5 million, 58% internet penetration, an e-commerce market worth $2 billion, $97.4 million in digital payments per annum, and 9.5 million transactions per day through mobile financial services – OTAs are expected to flourish exponentially in the coming years.
In this context, GoZayaan seems to be a perfect solution for the travel needs of today and its growth in recent times has proven exactly that. But how much has GoZayaan truly grown?
Today we will take a deep dive into the statistics of how GoZayaan has flourished in recent times with the following infographic representation.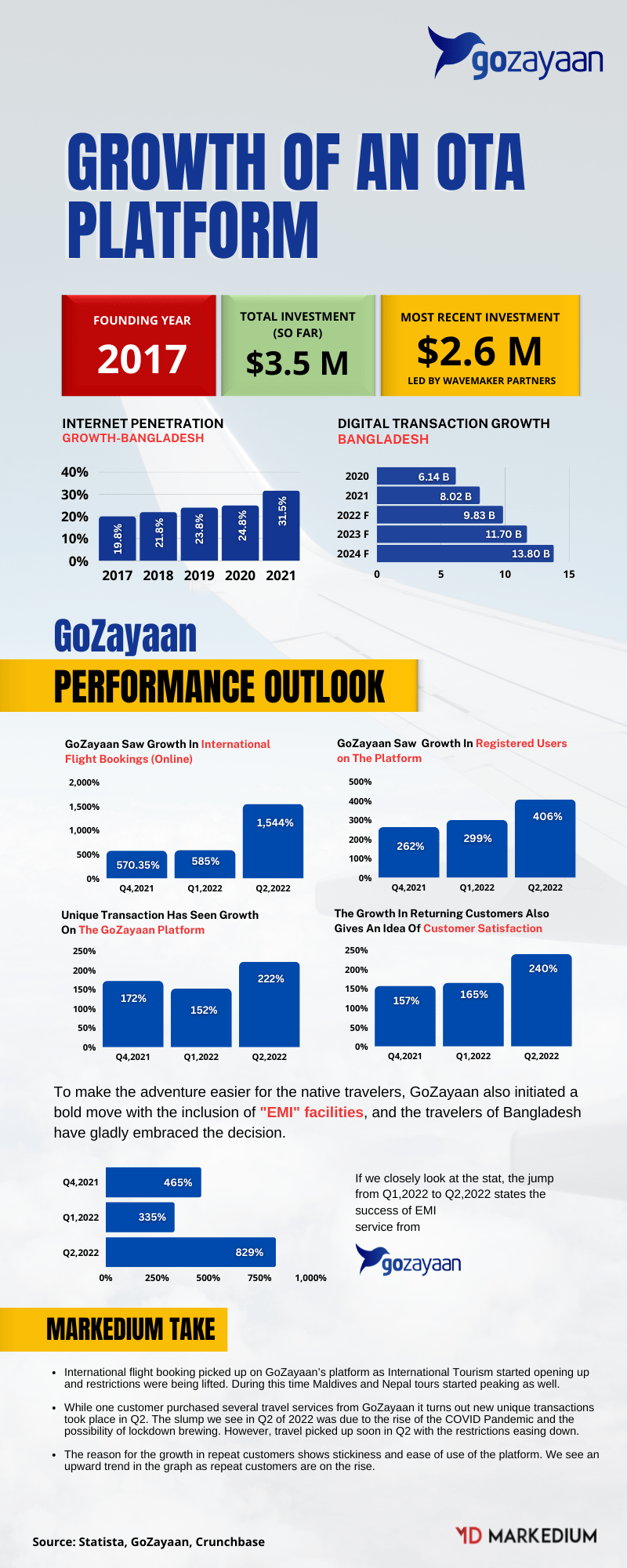 For more updates, be with Markedium.
[N.B. The data used here in this article are provided by the company [GoZayaan]. Hereby, Markedium doesn't hold responsibility for the company data presented here in this content. ]