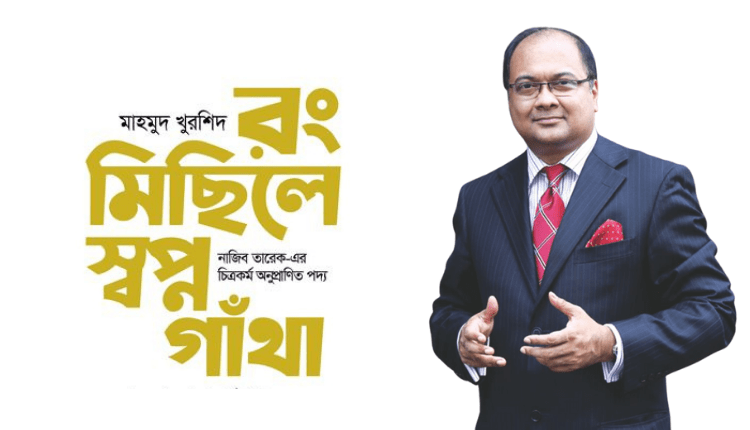 Elite Paint and Studio 6/6 Uncovered Aftab Mahmud Khurshid's New Book

1

min read
How a person perceives one's art is something that totally carries a correlation of that person's own experiences. Needless to say, that it's quite a tough task to understand the artist's mind. And, when it comes to transform an artist's mind into words, that makes it an even harder task to accomplish. However, the country's renowned brand and marketing industry personality, Mr. Aftab Mahmud Khurshid has achieved the height with his recently released book "রংমিছিলে স্বপ্নগাঁথা".
Studio 6/6 is the publisher of the book, supported by country's oldest paint and coating manufacturer, Elite Paint.  Last month on December 25 (Saturday at 7:00 p.m.), the uncovering o "রংমিছিলে স্বপ্নগাঁথা"and inauguration of the art exhibition of artist Najib Tareque took place at Studio 6/6 in Mohammadpur, Dhaka.
Poet Mohammad Nurul Huda, Director General (DG) of Bangla Academy was present at the event as the chief guest. Architect Shamim Aminur Rahman, Architect Enamul Karim Nirjhar and Mr. Shajir Ahmed, Director, Elite Paint & Chemicals Ltd, M A Mukit Chowdhury, Senior Manager (Strategies), Elite Paint, were present at the event.
For more updates, be with Markedium.