Comment Downvotes: New Addition of  TikTok for Global Users

2

min read
Over the last six months by conducting a survey TikTok came up with a new feature on the app. Recently, TikTok added comment downvotes option to flag inappropriate responses to video clips.
From now, TikTok's 'Thumbs Down' comment downvote option will be visible at the far right of each comment. With a view to providing a quick and easy way for users to tag negative behaviors in the app. No to mention, it will help TikTok to make quick responses to such negativeness. Likewise, with downvotes on Reddit, TikTok's approach is to use the indicator to end negative behaviors.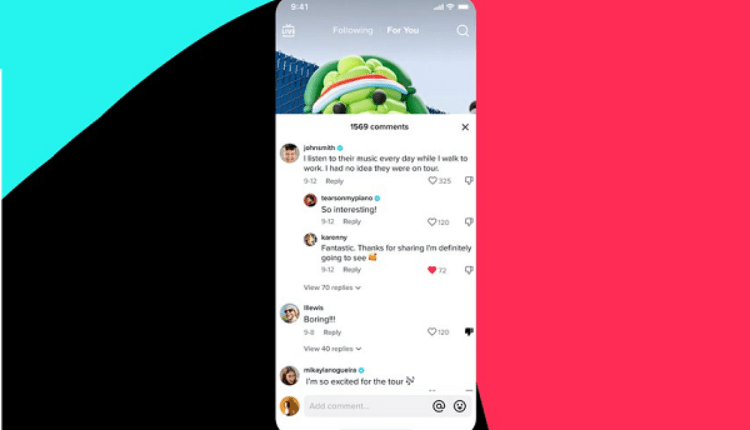 Earlier this year, TikTok started testing a way to let individuals identify irrelevant or inappropriate comments. This community feedback added to the range of factors to advance the filter-out process. This is to help Tiktok to keep the comment section relevant and a place for genuine engagement. On the other hand, this will cut down on ill-feeling between community members.
Read more: Instagram Under 60-Seconds Stories Will Not Split Anymore
Additionally, it will reduce demoralizing content creators as well. Especially, only the person who disliked a comment will be able to see that they have done so.
According to the algorithm, users will see downvoted comments in ascending order. Based on total downvote activity across the app, it will be easier for TikTok to detect and address rising negative trends.
Read more: DHL EXPRESS ADJUSTED THE PRICE FOR BANGLADESH
However,  this feature might launch targeted attacks on people or opinions based on alternative motivations. For example, people may try to use this feature conflicting political opinions into hatred.   As the downvotes themselves will not impact public display, this will unlikely be an issue for the TikTok moderation team. In effect, the social media giant is comfortable advancing with a full launch.
As every coin has two sides, it may well be a good way to help keep things more civil, and positive in the app.
For more updates, be with Markedium.