bKash Posted Profit After 3 Years

1

min read
bKash, the largest mobile financial services provider in Bangladesh has returned to profit in 2022 after posting three years of net loss. In the recently posted audited financial statement, the company has posted a profit of Tk 172.1 million in 2022 against Tk 1,234.2 million net loss in 2021.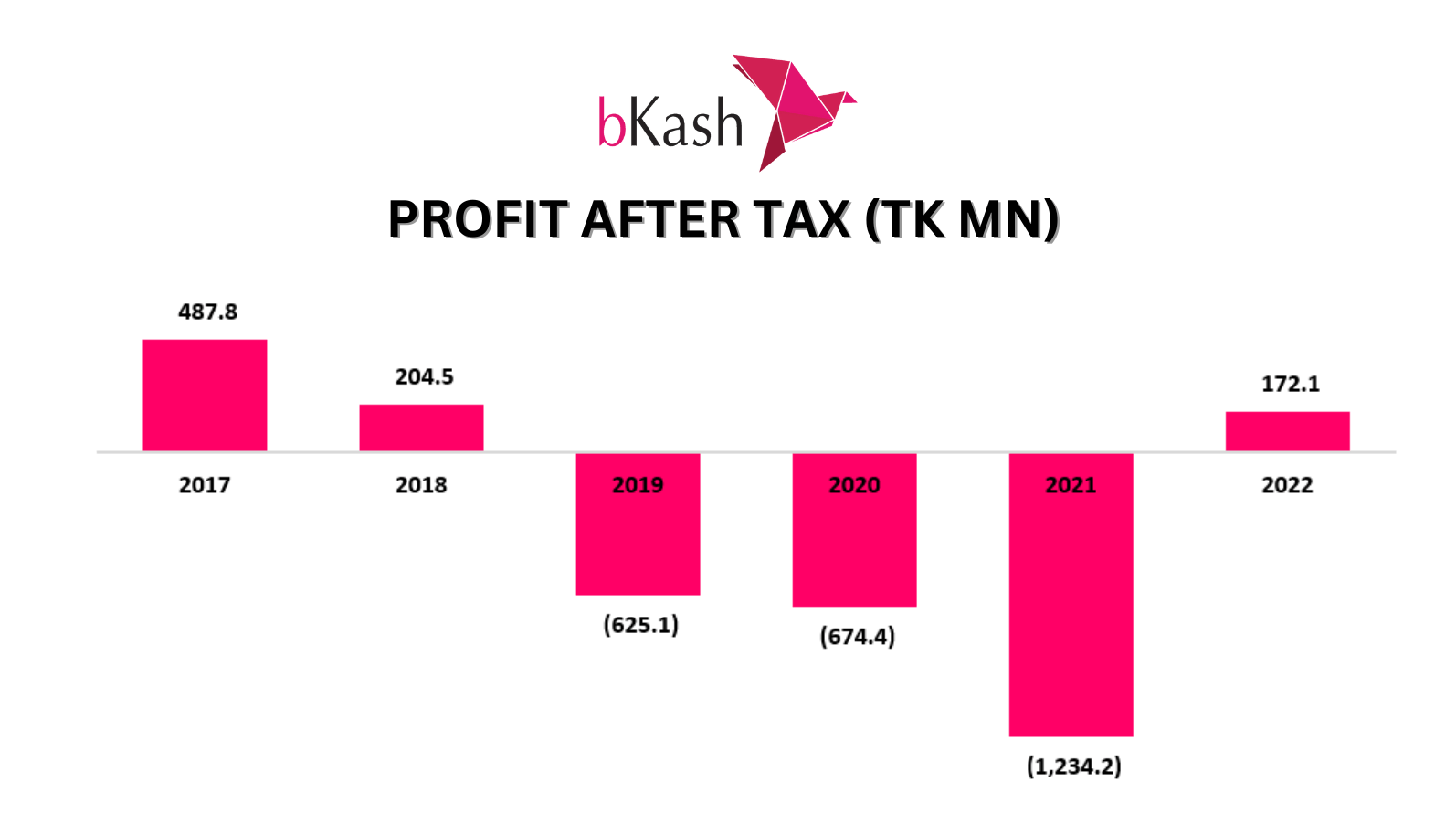 The company's gross revenue (revenue before deduction of VAT) increased by 22.3% to Tk 39,103.0 million in 2022. Most of the revenue came from cash out & other segments as bKash made Tk 33,770.1 million from this segment. The company made a gross revenue of Tk 808.5 million and Tk 4,524.4 million from Airtime Commission and Return on Trust cum settlement accounts.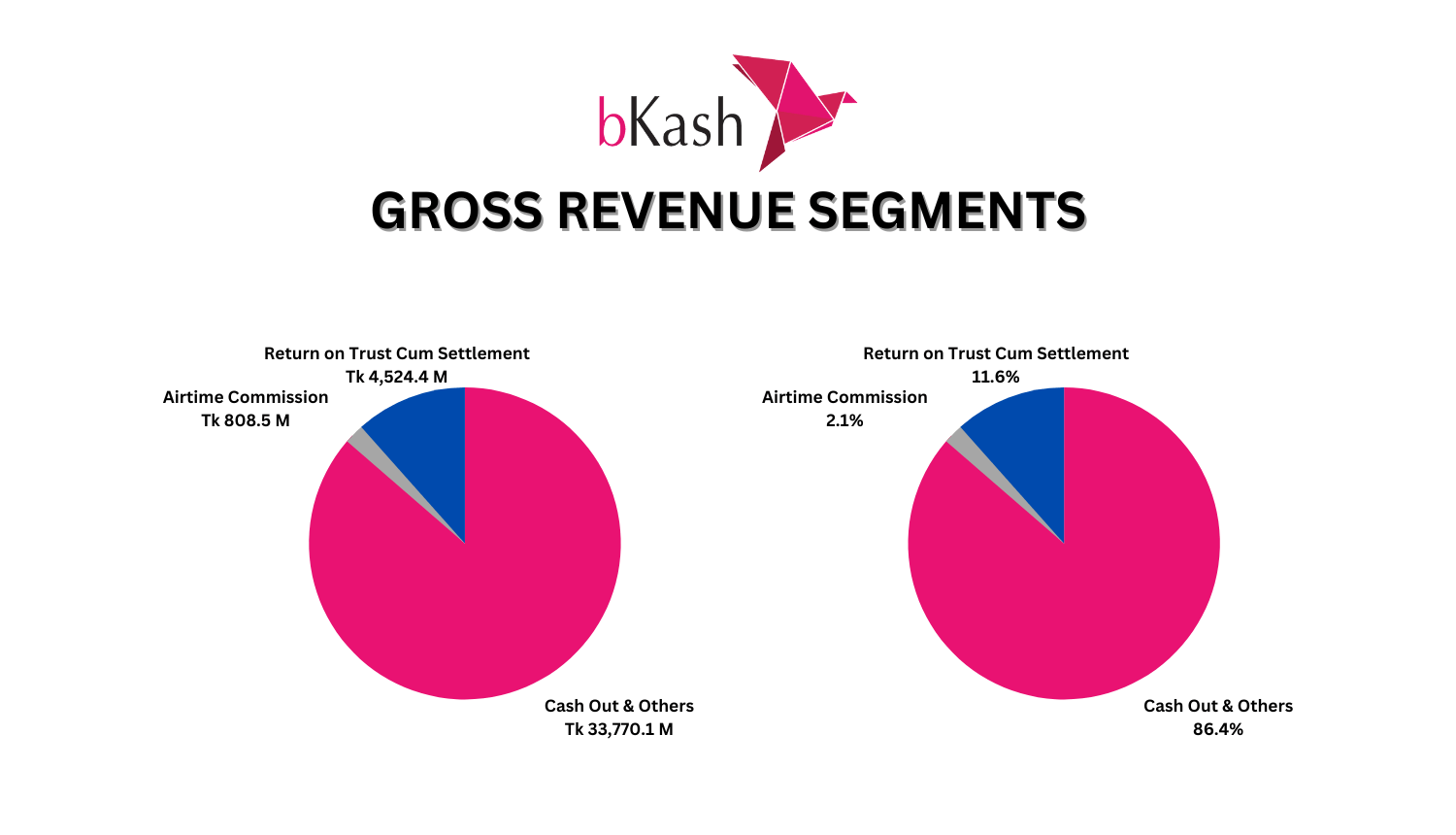 bKash kept on investing in its operations as operating & admin expenses and commercial expenses increased by 25.2% and 18.2% respectively. Operating & admin expenses increased from Tk 5,859.4 million in 2021 to Tk 7,337.9 million. Commercial expenses increased to Tk 2,805.3 million as the major cost head advertisement expense (one-third of total commercial expense) increased to Tk 930.8 million in 2022 from Tk 812.7 million in 2021.
Read more: ADEFFI Limited Launches 'Admover' – A New Bicycle Advertising Service
Net finance income was the biggest contributor towards profitability as bKash earned about Tk 1,214.1 million in 2022 compared to only Tk 69.5 million in 2021.
The company, which was formed on March 1, 2010, is the leading MFS provider with 63.8 million customers as of September 2022.
For more updates, be with Markedium.