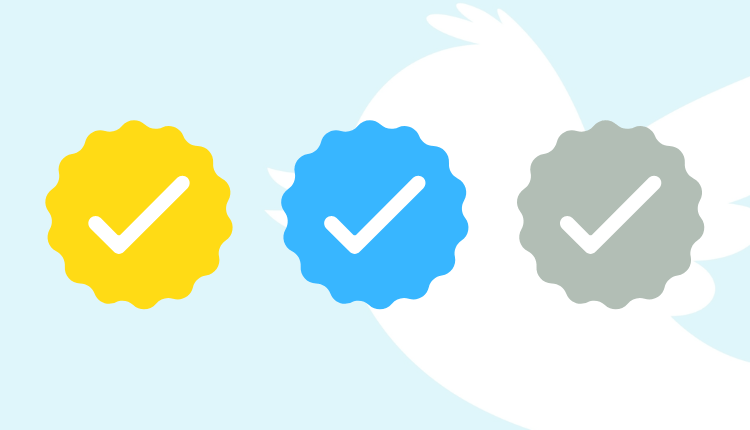 Elon Musk Explains New, Alternate Color Twitter Checkmarks That Will Be Available In 7 Days To Clarify Verification

2

min read
Elon Musk has disclosed further specifics about the next redesign of Twitter's $8 verification program, which was introduced three weeks ago but was withdrawn from live production owing to several impersonations that generated substantial confusion in the app.
These impersonations also resulted in stock price drops, corporate apologies, and misreporting – the $8 verification plan, while only available to select users for a limited period, caused significant complications for Twitter and its partners. So Elon along with his team reclaimed it in order to modify and reshape the software in a more private label and user-friendly manner.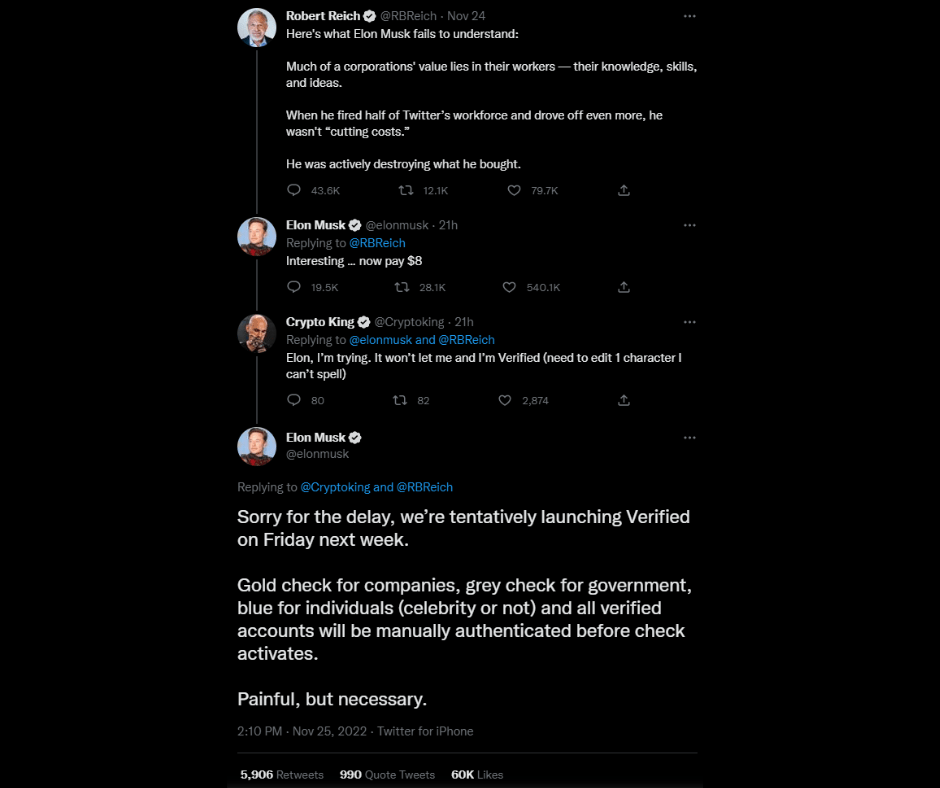 Following the failure of the first launch of Twitter's "power to the people" verification system, Elon Musk said that the social network would trial a new colorful verification method next week.
According to Twitter's owner, companies will receive a gold checkmark, government officials will gain a grey checkmark — likely similar to the "official" checkmark it is currently testing with some prominent accounts — and the blue checkmark will be dedicated to individuals who are not celebrities. That means the blue check mark will be implemented with legacy verified users and those who purchase Twitter's new $8 per month premium plan.
Musk also stated that the business intends to manually validate all verifications before using the new verification mechanism. It's unclear what he means, given that Twitter Blue subscribers will receive a blue checkmark. Furthermore, Twitter's smaller crew will be under pressure to personally check every verification to avoid impersonation or spam.
Further, individuals can have a second tiny badge to indicate their affiliation with a certain group. That organization must also confirm that the individual represents or works for them in some capacity. He went on to say that the choice to apply the blue checkmark to all individual accounts was made since a person's notability is a subjective topic.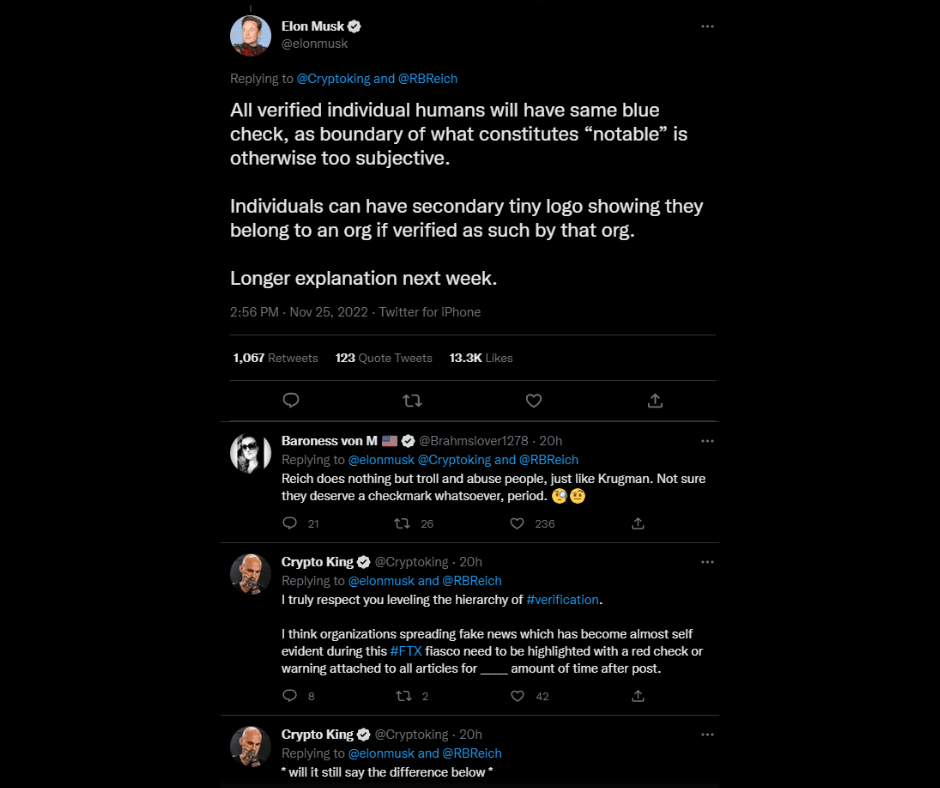 The social media site postponed its debut to make it more secure since the service is intended to help Twitter boost income at a time when Musk is attempting to keep advertisers after purchasing the business for $44 billion last month.
Musk's subscription service, which he described as a "great leveler," was suspended on November 11 as fake accounts surged, forcing the world's richest man to restore the "official" label to certain users.
Read more: Domino's Pizza Launches D-Box for The Football World Cup
For example, one user impersonating pharmaceuticals Eli Lilly and Co tweeted that insulin would be free, causing the company's stock to plummet and prompting them to issue an apology.
Because of the controversy, numerous corporations, including General Motors (GM.N) and United Airlines (UAL.O), have paused or reduced their advertising on the site. According to Musk, user growth on Twitter is at an all-time high.
For more updates, be with Markedium.